ARBOR Intel® 2nd Generation Core™ i COM Express Module – Power House for Digital Signage
ARBOR Technology has announced the latest COM Express Type 6 embedded CPU module EmETXe-i67M2, supporting Intel® Core™ i7 and Celeron® processor. The EmETXe-i67M2 builds with the PCH QM67 chipset while supporting two DDR3 SODIMM SDRAM up to 8GB and expansion interfaces including 4 x SATA ports, 8 x USB 2.0 ports , 7 x PCI-Ex1, 1 x PCI-Ex16, LPC Bus and SPI Bus.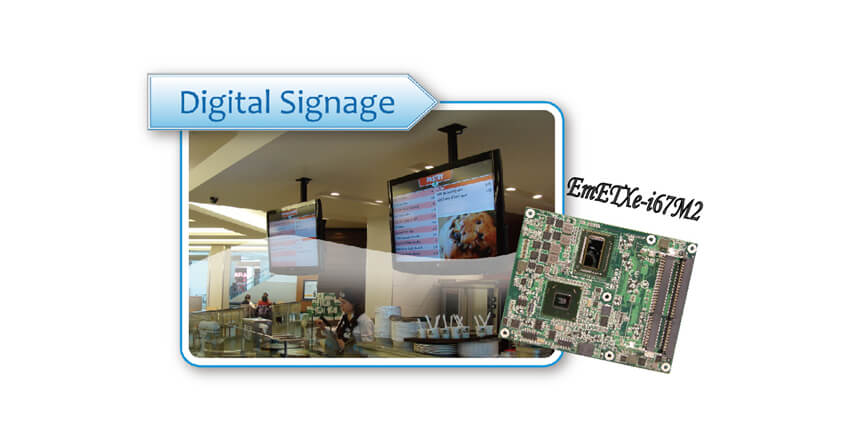 The EmETXe-i67M2 integrates Intel® HD 3000 graphic, which features smooth and high performance of graphic processing. Moreover, the EmETXe-i67M2 comes with multiple display interfaces such as 24-bit LVDS, VGA and DDI, which also supports HDMI, DVI, DisplayPort and SDVO. With the variety of display interfaces and dual independent display features, the EmETXe-i67M2 is ideal choice for multimedia-related application such as digital signage, gaming and medical image display.
Same as ARBOR other Computer on Module products, the design of EmETXe-i67M2 is compatible and highly flexible which is suitable for system integration. For customers who have different requirements, ARBOR also offers carrier board PBE-1702 for system integration option which can help customers speed time-to-market as well as save developing cost.