Enjoy the High Performance Display Hosted by ARBOR Mobile Tablet PC – G1056
ARBOR Technology has released the latest semi-rugged tablet PC G1056, powered by AMD G series T56N dual-core processor, Radeon HD6320 graphics controller and 4GB DDR3 SDRAM. Featuring high performance and excellent graphic computing, the G1056 is perfect for multi-media application.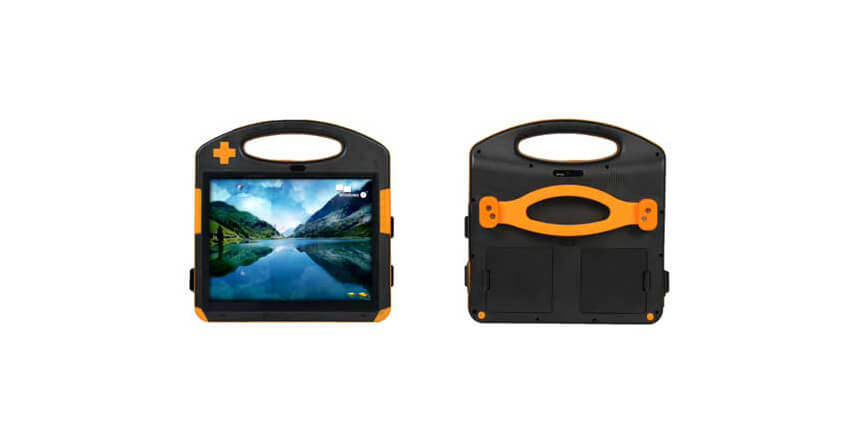 ARBOR G1056 comes with 10.4" AFFS+ TFT touch panel which supports both resistive and digitizer touch. It has great heat dissipation capability while reducing energy consumption. Additionally, two hot-swappable batteries provides up to 5 hours working time. Featuring 1.8kg weight, hand strap and slip-free grip design, the G1056 is easy to carry around and use.
The G1056 can be applied in variety of applications e.g. logistics and warehousing management. It is also ideal for POS, multi-media entertainment and display device by its outstanding graphic performance. To engage with different application requirements, the G1056 provides both VGA port and mini Displayport for HD TV display.
G1056 features:
Onboard high performance AMD APU G-T56N & Radeon HD 6320 graphics controller
Comes with 4GB of DDR3-1333 SDRAM system memory
10.4" AFFS+ TFT Active Matrix Panel
Supporting resistive and digitizer touch
Multi-connectivity: HSUPA, Wi-Fi, Ethernet and Bluetooth
Data identification devices such as RFID and CMOS camera