ARBOR Launches 19" Medical Station to Develop Healthcare Series for Variety of Application
ARBOR Technology, the leading provider of embedded computer, has announced new platform of medical station – M1920. Powered by high performance Intel Core i7 processor, the M1920 is a perfect choice for medical image diagnosis application.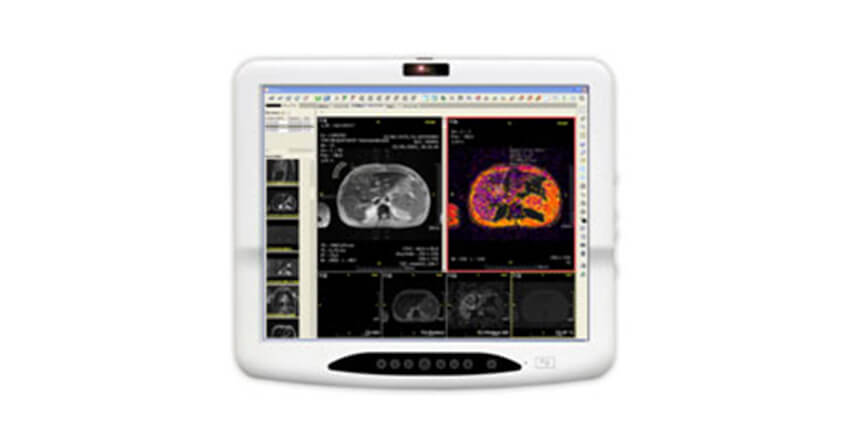 High Performance and Outstanding Graphic Computing Capable of Medical Image Diagnosis
The primary application for M1920 includes Medical Station, Vital Sign Monitoring, Clinical Diagnosis, Nursing Care and PACS. The M1920 equipped with Intel Core i7-2610UE processor and Intel HD 3000 graphics controller, which provide high performance for faster data processing and transmission as well as outstanding graphic capability. Through variety of internet connection, doctors can use the M1920 to access database and get image e.g. X-ray for diagnosis reference.
Fanless, Splash-proof, Dust Resistant and Anti-bacterial Features Specially Designed for Hospital Environment
All of ARBOR medical and healthcare products take the environmental factors into consideration. In addition to the medical grade certification (e.g., EN60601-1, EN60601-1-2, UL60601-1), dust and splash-proof, fanless and anti-bacterial design, the M1920 operates quietly, which offers a trusted workstation for hospital and clinical environment.
Wide Variety of Devices Shortening Staff Workflow
ARBOR M1920 comes with all kind of modules for ease of use, such as a RFID and dual slots of smart card reader, a 5.0 megapixel CMOS auto-focus camera, a slim DVD-RW drive and remote control. By utilizing these devices will positively enhance work efficiency of quick access electronic medical record (EMR), gathering data, identifying doctors and medical staff as well as massive data backup. Additionally, doctors and medical staff can enjoy the convenience through the optional remote control with user-friendly function keys.