ARBOR Receive the 20th Taiwan Excellence Award on the Ceremony
The 20th Taiwan Excellence Award Ceremony was hold at TICC last week. This award is an official award set by Ministry of Economic Affairs, which is the highest accolade to product that encapsulate innovalue.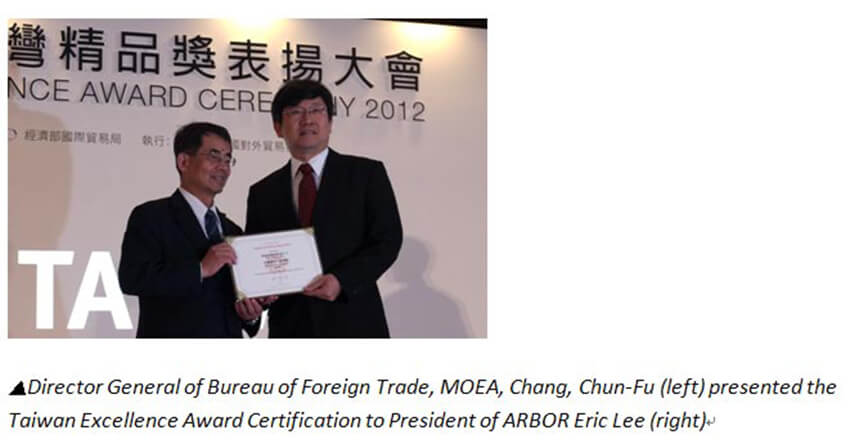 The product category includes industrial computers, consumer electronics products, leisure and cultural creative goods etc. ARBOR's mobile medical tablet PC M1040 and portable / in-vehicle rugged logistics tablet PC G0820 have won the award out of 1145 competitive products according to the product innovation, design, manufacturing and marketability.
We have developed new devices, many built on the Windows Embedded Standard platform, on the basis of our successful experience, technology and market trends in order to fit variety of applications. The Taiwan Excellence Award recognizes our efforts in developing technologies, products, and services in connected devices for industry.