ARBOR Tokin Series: The Solution Designed for Industrial Automation
As a crucial equipment on the factory floor, an industrial panel PC has to be robust and efficient to deliver reliable industrial automation. With this issue of eNews, ARBOR Technology Corp. announces the Tokin-Series, a whole new generation of the company's industrial panel PCs, to assume the challenging works in your manufacturing plants.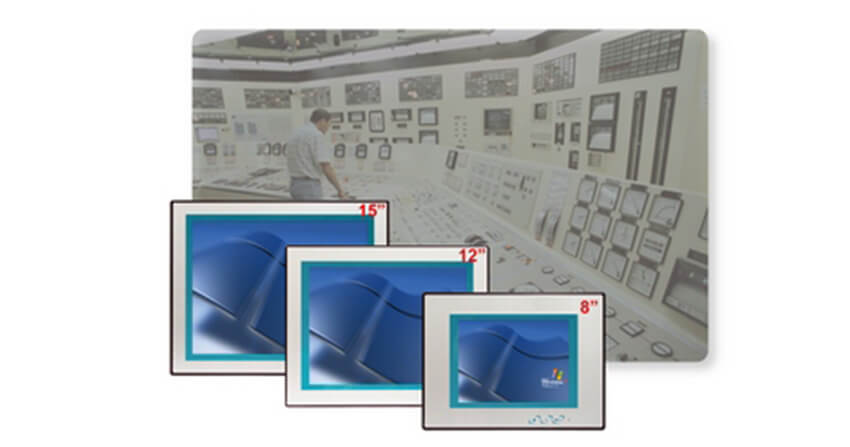 The newly launched series feature three models – Tokin-6083 with 8" LCD, Tokin-6123 with 12" LCD and Tokin-6153 with 15" LCD. To meet different application needs, all models come with the CPU board of either Intel® Atom™ D2550 or Celeron® 827E on option. This series of computers offer the tolerance in oil/gas environment by adopting anti-spark-enabled circuits. The anti-spark design can effectively eliminate the sparkle-inflicted damages incurred when the computer is connected to a power source or connected with any other device. Moreover, each computer provides 2.5KV isolation on two RS232/485 ports to protect itself.
To run specialized industrial software, a Tokin IPPC reserves a portion of space inside the chassis to make room for an internal USB drive to works as a USB key that stores the encrypted keys needed for running critical programs. Working inside the chassis also provides the USB key with the extraordinary protection against possible theft or tamper from the outside. The series also feature wide range of DC-in voltages and wide-temperature design to offer wider range of services for more situations such as a steel factory with extremely high temperature or a refrigerated warehouse with extremely low temperature.
The Tokin-Series make it flexible for users to expand the computer's functionality by reserving two mini PCIe slots plus one PCI slot (for Atom™ D2550-based models) or one PCIe x 1 slot (for Celeron® 827E-based models). Using these expansion slots, users can freely supplement the computer with any function they desire. The Tokin IPPC also sports a flush front panel of IP65-rated membrane to bring more sleek look and easier cleaning.
One Japanese industry giant has settled on Tokin-6123 for their more precise raw component controller in factories that is capable of Wi-Fi networking, barcode reading and printing.