ARBOR Launches Two Embedded Boards Along With AMD APU
ARBOR Technology announces new 3.5" and Qseven form factor boards EmCORE-a55E1 and EmQ-a50M1 for more options to fit different environments. Both of these boards are powered by AMD G-T56N/T40N APU and AMD FCH A55E/A50M chipsets, same as previously lunched motherboard ITX-a55E3.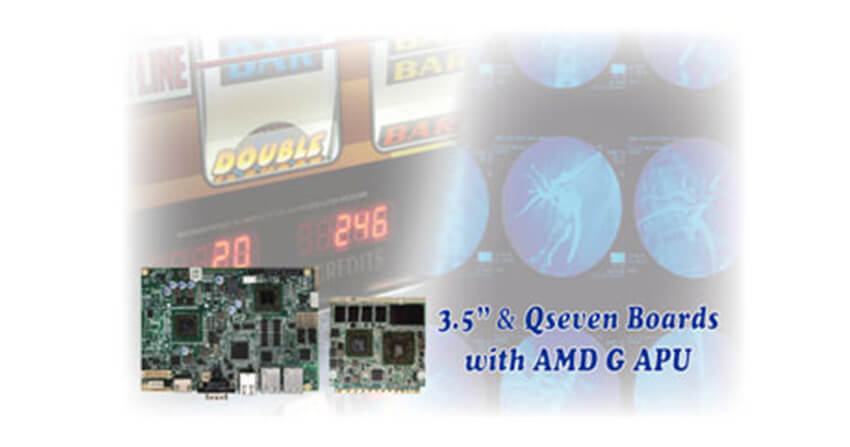 Except for the essential I/O and rich expansion interfaces, the EmCORE-a55E1 and EmQ-a50M1 also share the same feature of excellent graphic capability, which makes them ideal choices for applications of massive graphic processing such as gaming, medical display, and digital surveillance.
EmCORE-a55E1 Product Features:
Soldered onboard AMD G-T56N/T40N APU and supported 4GB SO-DIMM DDR3 SDRAM
Supported dual independent display and HDMI, Analog RGB, dual channel 24 bit LVDS interfaces
Supported six Serial Ports (five for RS-232 and one for RS-232/422/485), six USB 2.0 ports and eight DI/DO
Offers Mini-card and SIM socket for expansion, supported mobile communication as well
EmQ-a50M1 Product Features:
Soldered onboard AMD G-T40E dual core APU and 2GB/4GB DDR3L memory
Supported display interfaces including Analog RGB, dual channel 18/24 bit LVDS and DDI
Supported four PCIe x 1, SPI and LPC interfaces for expansion