The PARDUS Series - Securing Your Work-in-Progress Continuously
Storage reliability is very important for a computer system, especially the server system for a factory or for an enterprise, since it often causes severe loss and takes a heavy toll of time and money to recover the productivity after storage crash occurs and causes the production line to shut down. And the situation often gets even worse if there is some production case to be accelerated for. To minimum the severity of such disaster and to reduce possible cost loss, people set up redundant disk drives on their computer systems to improve storage performance and tolerate storage faults.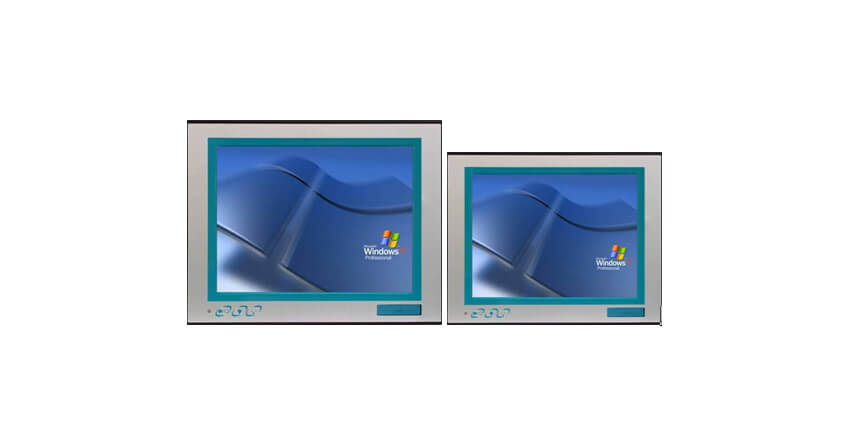 Looking to remedy this situation, ARBOR Technology Corp. has built dual hard drive bays into the PARDUS Core i3 Series to deliver RAID 1 feature that allows redundant storage of data. So when one disk drive crashes, the computer is still able to work perfectly by the support of the redundant disk drive to keep the production going. The PARDUS Series are provided with two display sizes, 17" and 19", to meet different needs of applications.
The PARDUS Series comes loaded with two kinds of processor, the Intel Core i3-2340UE or Intel 847E. The Intel Core i3-2340UE can satisfy the most high-end computing demand while the Intel 847E features excellent cost/efficiency to make the high-performance IPPC as affordable as possible. The PARDUS Series is also fanless to make the system reliable and stable. One outside-accessible USB port is recessed on the front side of the IPPC, with rubber cover, to allow users' easier use of the USB drive under panel mounting. And in spite of the USB port, the front panel retains the IP65-rating for waterproofing and dust-proofing. Besides, the series supports panel-mounting and wall-mounting.
Even more flexible, two combinations of storage are made available for users to opt for. The storage can be either two outside-accessible CFast with one 2.5" HDD/SSD or one outside-accessible CFast with two 2.5" HDD/SSD. The series also features rich I/O to expend the connectivity to peripherals. And also on option, the computer can reserve two mini PCIe slots plus one PCI slot (by default) or one PCIe x 1 slot. Users can freely supplement the computer with any desired function such as Wi-Fi and add-on cards. And in order to work in more harsh environment, the operating temperature is made to span from -20 to 55°C.