ARBOR Introduces EmETXe-i87M0, Its New COM Express® Module with 4th Generation Intel® Core™ Processor
ARBOR Technology has announced EmETXe-i87M0, its latest COM Express Type 6 module, adopting the 4th generation Intel Core i5-4402E 1.6 GHz processor, delivering the breakthrough CPU performance, excellent graphic capability as well as the enhancement in security and management functions, which make the module ideal for intelligent application in several market segments, such as medical, digital surveillance, gaming, digital signage, communication and defense.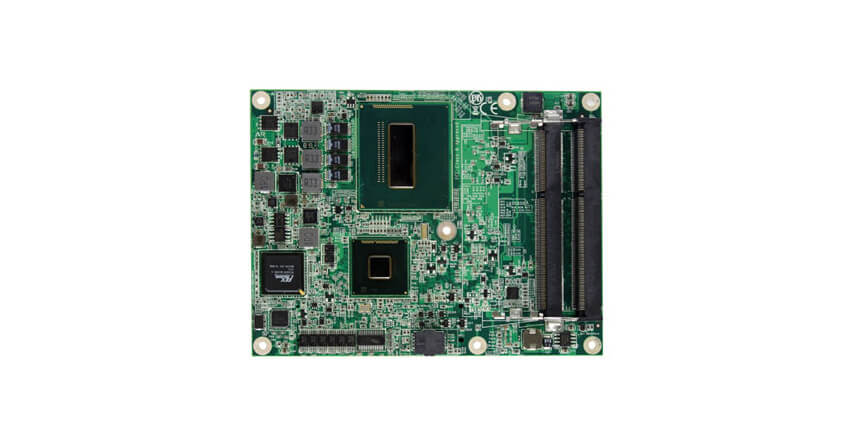 Benefit from the 4th generation Intel Core processor in the improved graphic performance, it provides a higher capability over the previous generation Intel Core processor, and presents an extraordinary visual experience with its HD Graphics 4600. Plus, featured exclusive flexibility to media broadcast is also one of the benefits; ARBOR EmETXe-i87M0 can support three independent displays and dual channel 24 bit LVDS interfaces, Analog RGB and DDI interfaces.
Additionally, powered by Intel Core i5-4402E processor, ARBOR EmETXe-i87M0 support Intel ® Turbo Boost Technology, enable to increase the CPU processing speed from 1.6GHz to 2.7GHz clock speed; on the other hand, the EmETXe-i87M0 also provides an effective security management, capable to diagnose and repair remotely and reduce IT cost ultimately by Intel® Active Management Technology.
ARBOR EmETXe-i87M0 soldered onboard the 4th generation Intel Core processor with mobile Intel® QM87 Express chipset and up to 16GB dual channel DDR3L SDRAM system memory. It provides a wide range of storage, I/O and expansion connectivity for multiple choices in different applications, including one PCI Express X16, eight PCI Express X1, four USB 3.0 ports, eight USB 2.0 ports, two SATA 6Gb/s, two SATA 3Gb/s, Gigabit Ethernet and support SATA RAID 0、1、5、1+0 by Intel Rapid Storage Technology.
Be aligned with the new application of the 4th generation Intel Core processor, ARBOR has been launching all kinds of products and applications to meet different needs.