New ARBOR 3.5 inch Compact Board with single-chip, Quad-Core Intel® Atom™ Processor E3800 Family
ARBOR Technology, a leading IPC provider of embedded computing solutions, announces its 3.5 inch Compact Board EmCORE-i2305 based on the Intel® Atom™ processor E3800 family. The boards support Intel® Advanced Encryption Standard New Instructions (Intel® AES-NI) set, which is more relevant than ever in practical application. This allows developers to offload particularly compute-intensive packaging and encryption routines of the well-known cryptographic algorithm AES (Advanced Encryption Standard) into hardware, thereby enabling high performance encryption without putting a significant burden on the CPU cores.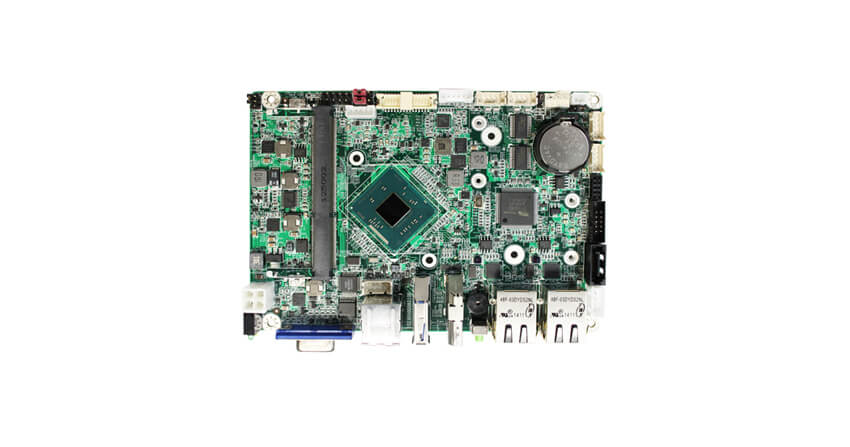 The EmCORE-i2305 provides improved CPU, media and graphics performance as well as energy efficiency making it suitable in intelligent platforms for interactive kiosks, digital signage, ATM machines and POS terminals.
The EmCORE-i2305 comes with one DDR3L SO-DIMM sockets support up to 8GB of system memory. Graphics supports high resolution displays to provide stunning media experience by using the Intel® Gen7 GPU with burst technology, offers one HDMI port, one Analog RGB and 24-bit dual channel LVDS connectors. High interconnectivity is available through two Gigabit Ethernets. Versatile I/O functions include two COM ports, one SATA II port, one mSATA socket, one Mini PCIe and a Micro SD slot. The other useful features are Watchdog Timer and 8-bit Digital I/O.
Thanks to native USB 3.0 support, the board achieve fast data transmission with low power consumption. A total of four USB 2.0 ports are provided, and one USB 3.0 SuperSpeed port is supported, and High Definition Audio provides MIC-in & Line-out interfaces. The operating temperature of EmCORE-i2305 have -20 ~ 70°C (Extend) and -40 ~ 85°C (Wide) options.