ARBOR Announced Strategic Partnership for Constructing the Smart Commercial District of Feng Chia
ARBOR Technology, a leading IPC provider of embedded computing solutions, has signed a Memorandum of Understanding (MoU) with Feng Chia University, Feng Chia Commercial District Management Committee, EASYCARD Corporation and Mega International Commercial Bank, to form a joint effort for the implementation of Smart City applications for the benefits of development at the smart commercial district. Through the collaboration, the Feng Chia Commercial District will be a new paradigm for smart bazaar in Taiwan.
(left) Feng Chia Commercial District Management Committee, EASYCARD Corporation Mega International Commercial Bank and ARBOR Technology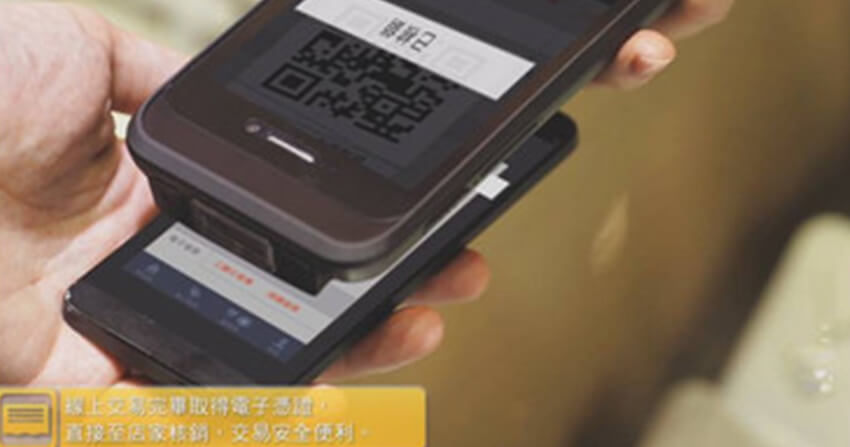 payment via QR code in O2O applications
Ming Lee, CEO of ARBOR Technology said on the MOU signing ceremony, ARBOR continues to launch top-notch strategies in accordance with the development of Smart City and Internet of Things to meet our commitment being a market leader. ARBOR is very pleased to join the strategic partnership to establish an innovative and smart commercial district. To fulfill the needs, ARBOR's Gladius Series, the IoT Handheld Computers which developed by ARBOR and MediaTek, is especially suitable for the field. Featuring with NFC, 1D/2D barcode scanner and WLAN/WWAN/BT wireless transmission functions, the Gladius can be applied for mPOS and mobile payment applications. With more than 20 years experience in the IPC field, ARBOR will present a new shopping experience for the visitors in the near future.