ARBOR M1922 19" Medical Station for Clinical & Nursing Support
Bringing faster processing, superior graphic performance, enhanced connectivity and expansion potential to medical and clinical professionals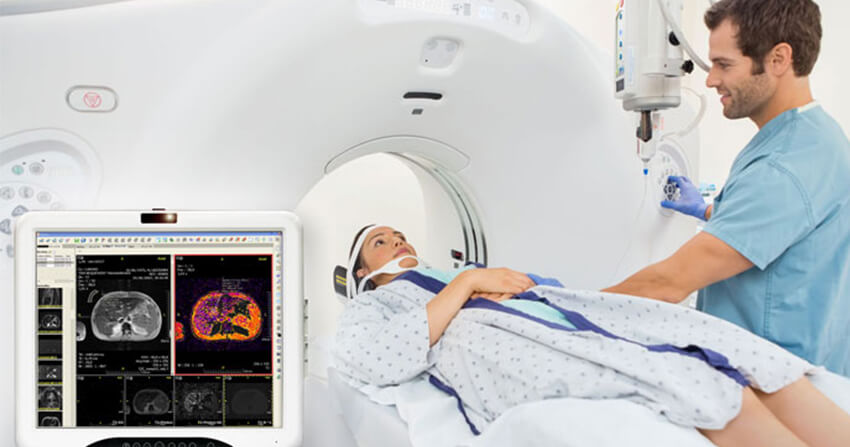 ARBOR Technology, a leading provider of embedded computing solutions, is proud to report that its M1922, a 19" fanless and slimly-designed medical station, has been widely adopted by hospitals and medical clinics, especially in the USA and Europe. The M1922 is an upgraded version of the popular M1920 in terms of performance and configurations. Now based on a 4th Generation Intel® Core™ i5-4402E 1.6 GHz processor, the M1922 serves as an advanced medical terminal with state-of-the-art processing and superb graphics capability. The medical-grade terminal is ideal for a wide array of critical hospital and clinical applications, such as vital sign monitoring, nursing care, clinical diagnosis and PACS.
ARBOR listened to feedback from medical clinicians when designing the M1922. The panel features a 19" 1280X1024 LCD monitor with analog resistive touch, DisplayPort for dual-display viewing, and an optional serial digital interface (SDI) connector for digital video transmission. The M1922 is capable of handling complex 3D medical graphics applications such as X-ray, magnetic resonance or nuclear scanners, assisting medical staff in diagnosing or monitoring patients. It can also provide assistance in medical image archiving, DICOM conversion, and analog video receiving.
The M1922 is equipped with extensive I/O and peripherals support, providing flexibility in integration with existing systems and interfacing with various external equipments. The M1922 Medical Station supports Bluetooth, WLAN, gigabit Ethernet, RFID, NFC, dual smart card readers, and an optional slim DVD-RW optical drive. The panel's rich I/O includes four USB 3.0 ports, one USB 2.0 port, three isolated RS-232 serial ports and two RJ45 LAN jacks.
The M1922 supports one expansion slot. Customers may optionally specify either an external battery that serves as an uninterruptible power supply to guard against power outages, or a PCIe x16 (max. 25W). Despite its large display and comprehensive features, the M1922 is only 59mm thick, making it easy for the panel to be wall-mounted, used on desks or tables, or deployed on nursing carts.
The M1922's IP65-rated front panel guards against water and dust, and the system meets IEC60601-1 (3rd edition), EN60601-1 (3rd edition), EN60601-1-2 and UL60601-1, as well as CE, FCC (Part 18 Subpart C) regulations required for medical environments.
Please contact your local sales representative for more information, or email ARBOR at
sales@arbor.com.tw