ARBOR Unveils the M1860, an Android-based Patient Infotainment Terminal
The M1860 bedside terminal offers customers operating systems alternatives, reducing healthcare systems development and integration time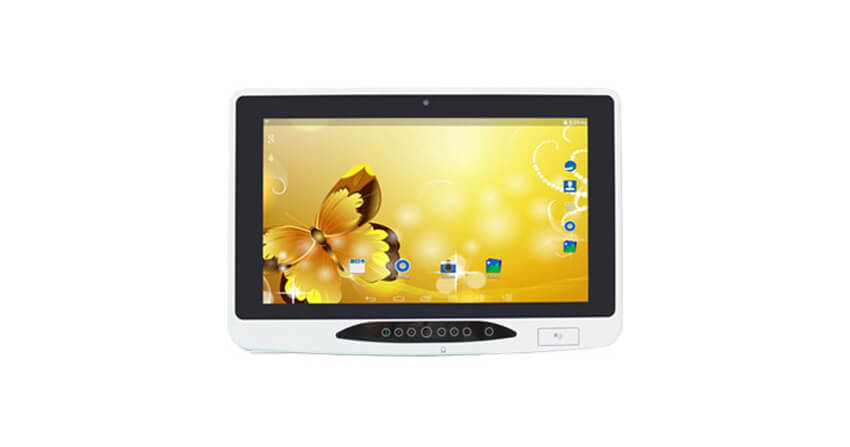 ARBOR Technology, a leading provider of embedded computing solutions, is pleased to announce the availability of ARBOR M1860, an 18.5-inch patient infotainment terminal based on the TI OMAP™ 4470 Cortex™-A9 CPU, to complement its growing line-up of patient healthcare products. With the introduction of the M1860, Android 4.1.1 joins Windows Embedded and Linux as the available operating systems for ARBOR's patient infotainment terminals. This provides a valuable alternative for customers creating applications for various healthcare scenarios where the additional OS option may reduce development time and deployment cost.
The M1860 bedside terminal features an elegant, flush-mounted capacitive multi-touch display and extensive connectivity for communication and peripheral devices. The terminal is designed to allow medical personnel easy access to EMR and medical information retrieval, while providing patients with various bedside services ranging from entertainment, information, games, ordering and education.
As an information tool specifically designed for clinical environments, the M1860 Patient Infotainment Terminal provides an optional 1D/2D barcode scanner, an integrated RFID reader, and a smart card reader to help restrict access to sensitive patient data and protect hospital assets. An SD card slot provides extra storage and an easy way to load transfer data, while a micro USB 2.0 port supports OTG connectivity.
The terminal's IP65-rated dustproof and water-resistant front panel is easy to clean and disinfect, minimizing maintenance requirements and addressing cross-contamination concerns. The M1860 is compliant with primary medical safety standards, including IEC60601-1 and IEC60601-2.
Key Features
Android 4.1.1-based fanless 18.5-inch medical terminal
Flush front bezel for easy cleaning and disinfection
10-point projected capacitive multi-touch display for ease of use
Suitable for bedside infotainment, self-registration, data lookup
IEC60601-1 (3rd edition), EN60601-1 (3rd edition), EN60601-1-2 certified
UL60601-1 compliant
Ventless design, dustproof, water-resistant
Easy patient identification via integrated RFID & NFC, barcode scanner and Smart Card reader
The M1860 is available now. For more product information and pricing, please contact our sales representatives at
sales@arbor.com.tw