ARBOR Introduces the ARES-1230 Series, a New Fanless Embedded Controller with Intel® Bay Trail SoC Platform
Modular ARES-1230 Series features space-saving low-profile design, I/O flexibility, input power options, and extensive add-on functionality.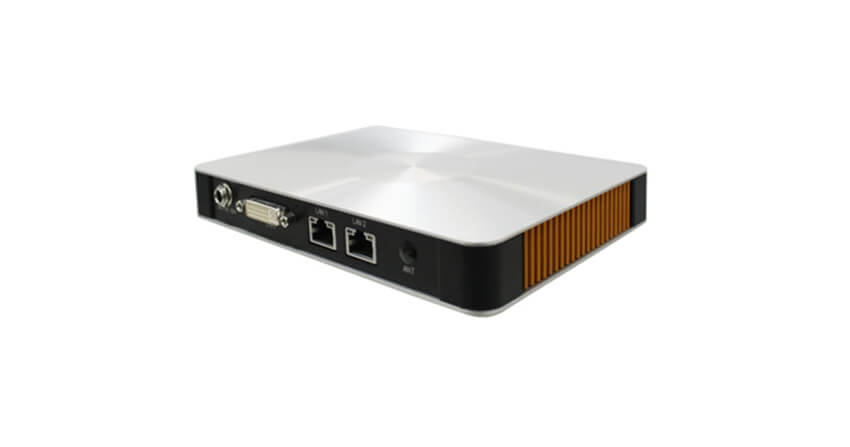 ARBOR Technology, a leading provider of embedded computing solutions, is pleased to announce the launch of the compact, lightweight ARES-1230 Series as an expansion of ARBOR's product line-up of fanless embedded controllers. The new Series was specifically created to address the need for ultra-low profile enclosure solutions with flexible I/O and input power requirements.
Based on the quad-core Intel® N2930 processor and supporting up to 8 GB DDR3L SO-DIMM memory, the space-saving ARES-1230 product line is designed to meet the needs of various markets and application areas. It is ideally suited for digital signage, machine automation and the retail sector. Deployed as a rear-mount in conjunction with specific touch panels like the ARBOR ASLAN series, the ARES-1230 can serve as part of numerous HMI solutions. Measuring only 180 X 130 mm and weighing less than 1 kg, the ARES-1230 fits virtually anywhere.
The ARES-1230 also has a flexible I/O module design. The ultra-low profile standard version of the ARES-1230 comes with two RJ45 Gigabit Ethernet LAN connections, USB 3.0 and USB 2.0, and DVI-I as well as HDMI for video. The slightly taller extended I/O ARES-1230-E version adds two additional USB 2.0 ports, two RS-232/422/485 serial ports, and four DI/DO ports for additional peripheral connectivity. Both versions include dual mPCIe slots to accommodate WiFi, Bluetooth, GPS or other modules to provide wireless connectivity for communication, positioning and navigation deployments.
Input power requirements are flexible as well. The standard version operates on 12V DC, whereas the ARES-1230-E's wide-range 9~36V DC input is designed for deployments with potential power fluctuations. All this adds up to making the ARBOR ARES-1230 an exceptionally flexible low-profile fanless embedded controller platform that minimizes turnkey solution development.
Please contact your local sales representative for more information, or email ARBOR at:
sales@arbor.com.tw