ARBOR Launches First 4K Digital Signage Player with 5th Generation Intel® Core™ Processors
The latest ELIT-1850 signage player supports 4K/Ultra HD display for outstanding visual experiences, making it well-suited for commercial environments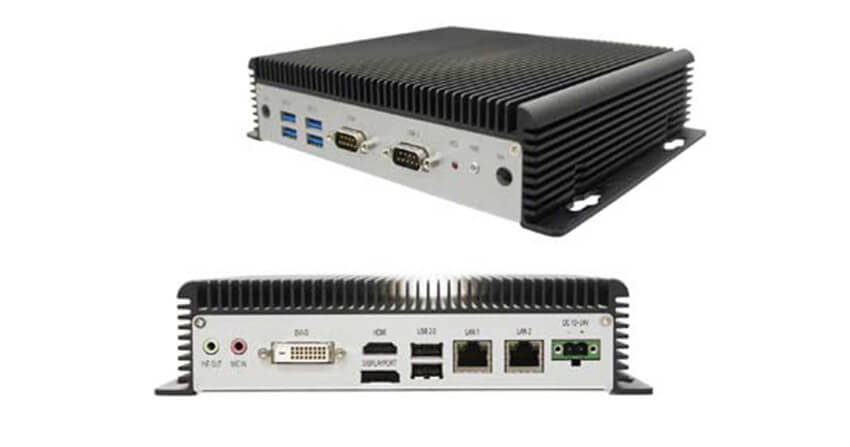 ARBOR Technology, a leading provider of embedded computing solutions, is pleased to present its new ELIT-1850, a fanless digital signage player that supports 4K/Ultra High Definition resolution content. The ELIT-1850 is powered by 5th generation Intel® Core™ i7-5650U/i3-5010U processors built on 14nm process technology, and supports up to 8GB 204-pin DDR3L SODIMM system memory. The new 4K/Ultra High Definition digital signage player comes with an Intel® HD Graphics 6000 for stunning and vibrant visuals. The ELIT-1850 features excellent graphics performance, triple display configurations, as well as flexible I/O connection, making it ideal for commercial environments including retail, hospitality and public services.
As 4K and Ultra HD become more mainstream in the digital video world, it is widely acknowledged that more and more businesses will require the needs of ultra-smooth visual effects. The new ELIT-1850 4K digital signage player, which delivers a four times sharper image than full 1080p HD, gives businesses the advantage of creating these outstanding visual experiences for viewers and customers. Independent triple display outputs via HDMI, DisplayPort and DVI-D allows users to handle 4K content playback while providing high resolution display connectivity options.
The unit has rich I/O connectivity with 4x USB 3.0, 2x USB 2.0, 2x RS232/485 and one NGFF connector for wireless connectivity. Dual GbE LAN ports supported by Intel i218LM (w/ iAMT 10.0) and Intel i210IT, and give more flexibility in allocating data transmissions. The ELIT-1850 accepts wide range 12~24V DC power input and is capable of operating in a wide temperature range from -20°C to 60°C.
Key Features
Intel® Core™ i7-5650U/i3-5010U Processor
Supports Triple-display for 1 x DVI-D, 1 x DisplayPort, 1 x HDMI
Supports one channel 4K (UHD) Display
Supports 2 x COM, 4 x USB3.0, 2 x USB2.0
Supports DirectX 11.1
Supports iAMT Function
One NGFF connector for Wireless
RTC Wakeup supported
Operating Temperature: -20 ~ 60°C
The ELIT-1850 is available now. Please contact your local sales representative for more information, or email ARBOR at
sales@arbor.com.tw