ARBOR Introduces BIOS Anti-Crash Technology
ARBOR Technology, a leading provider of embedded computing solutions, announces the availability of the ARBOR BIOS Anti-Crash Technology (BIOS ACT).
When the BIOS is crashed or updated failure, the computer unable to boot or start again, this is due to the bios parameters and settings have lost. ARBOR understands that it is necessary to find a solution to make BIOS stable and reliable. BIOS ACT is a good selection to solve the problem.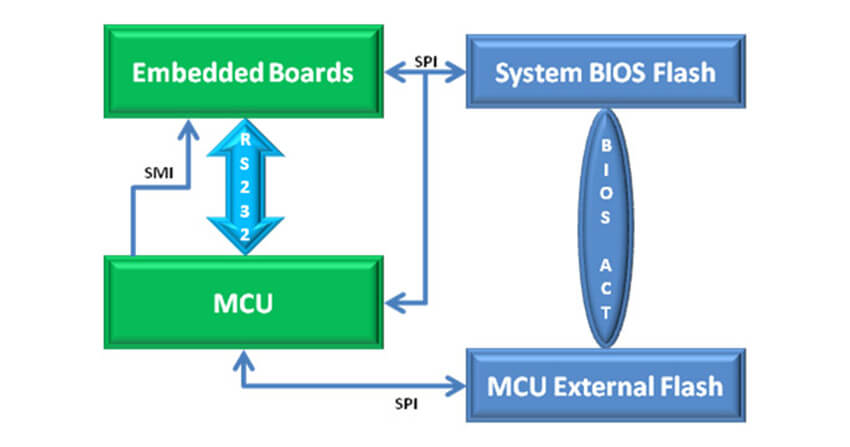 Function Diagram
As there are two BIOS Flashes on the SBC, one is the System BIOS Flash from CPU platform; the other one is controlled by Micro Controller Unit (MCU). When the System BIOS Flash is damaged, the MCU External Flash will be recovered to the System BIOS Flash automatically. Thus, it recovers the System BIOS to the normal status. This Design Technology will be applied to ARBOR off-the-shelf board products.
BIOS ACT Features:
BIOS Real-time monitoring
BIOS Recover automatically
BIOS & MCU Flash Synchronous Upgrade