ARBOR Wide-screen Panel PC Optimizes Production Efficiency for the Garment Industry
ARBOR Technology, a leading provider of embedded computing solutions, is pleased to announce that its 11.6" ASLAN-W812C has been selected to be installed on an automatic sewing unit as a control monitor, responsible for the optimization of production operations and manufacturing processes. The ASLAN-W81XC series, launched in Q4 2016, is an addition to ARBOR's acclaimed widescreen industrial Panel PCs. There are two models (ASLAN-W810C and ASLAN-W812C) available with 10.1" and 11.6" displays respectively.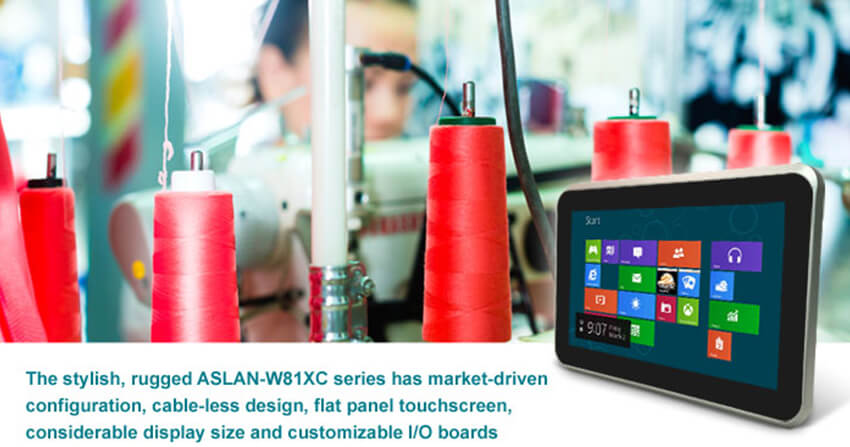 One of the prominent automation system manufacturers in Turkey, which is mainly manufacturing and distributing advanced automatic sewing units for the garment industry worldwide, has chosen the ASLAN-W812C as their preferred computer. They required a functional, reliable and scalable device to enhance their units and give them a more competitive advantage. With the ASLAN-W812C installed on its automatic sewing units, operators can easily control automatic manufacturing processes such as sewing, welting, attaching and stacking, as well as create and alter seam programs at the touch of a button. Its fanless design also makes it ideal for the garment industry where clothing fibers can be sucked into fan based systems.
The ASLAN-W81XC series features a slim, compact, cableless form factor which enhances reliability and ruggedness. With an aluminum front bezel and SECC steel chassis, the ASLAN-W81XC series offers superior heat dissipation, making the systems ideal for industrial deployments in factory and building automation, digital signage, kiosks, and custom HMI applications.
Based on the popular Intel® Bay Trail SoC processor platform, the ASLAN-W81XC series comes with TFT-LCD flat panel projected capacitive touch displays, with the 11.6" ASLAN-W812C model supporting full HD 1080p resolution for a superior visual experience. The IP65 certified front panel and 7H hardness anti-scratch panel surface protects the units from damage by dust, liquids, and shocks. The fanless cooling system design makes for easy maintenance and cleaning.
For maximum configuration flexibility, the ASLAN-W81XC Panel PC supports customizable, stackable I/O expansion boards to minimize development and reduce the time and cost of upgrades.
Please contact your local sales representative for more information, or email ARBOR at
sales@arbor-technology.com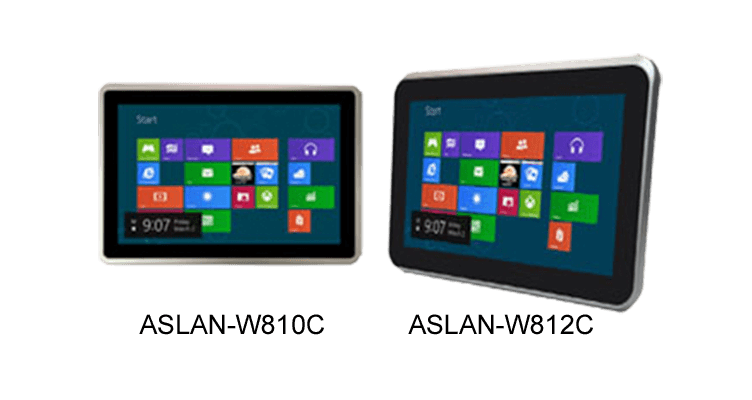 Key Features
High resolution LCD Display w/ LED backlight
Flat panel with projected capacitive touchscreen
Front panel IP65 compliant ; 7H hardness anti-scratch surface
Slim and compact design
Mini PCIe expansion slot
Fanless cooling system ; Cable-less design
DC-12V Power Input