ARBOR Releases New Industrial Panel PCs with Intel® 6th Gen Skylake Platform
ARBOR Technology, a leading provider of embedded computing solutions, is pleased to announce the newly launched ARBOR ASLAN-W9xxC Series, an expansion to its acclaimed ASLAN series industrial Panel PC. The ASLAN-W9xxC Series is powered by a 2.4GHz Intel® Core i5-6300U™ processor, and supports 4GB DDR4 SO-DIMM system memory. Based on Intel's 6th Gen Skylake Core processor platform, the series provides low power consumption and plenty of performance for demanding applications and multitasking.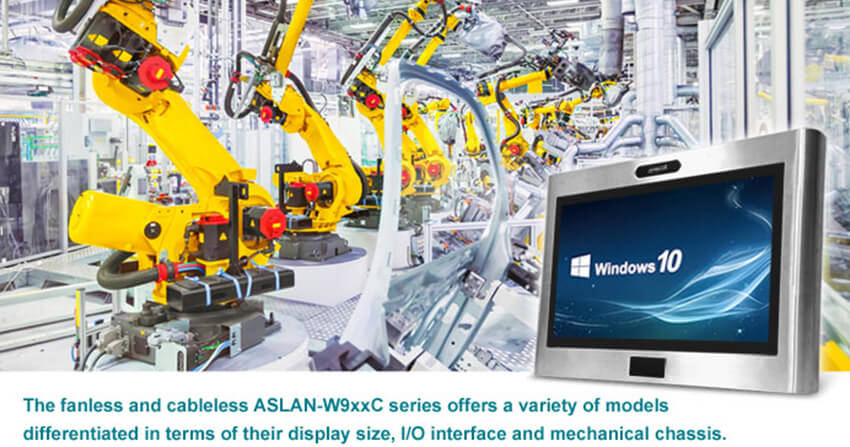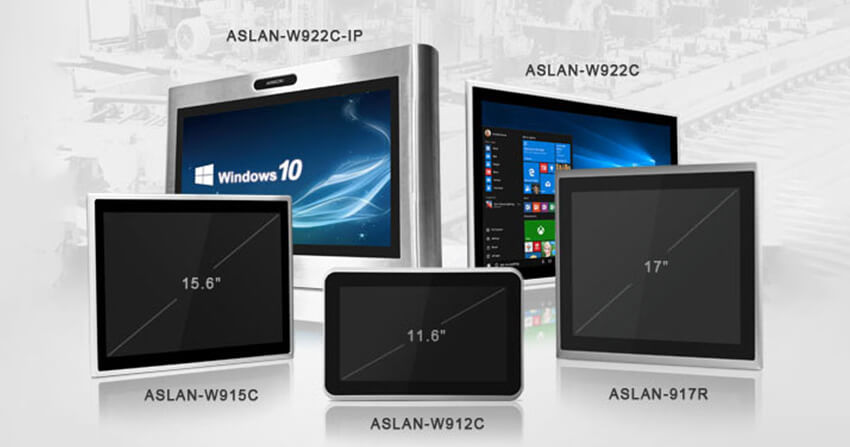 The standard ASLAN-W9xxC models come with 16:9 aspect ratio widescreen displays ranging in size from 10.1 inch to 21.5 inch. In addition, a 17" 4:3 aspect ratio model (ASLAN-917R) and a 21.5-inch full IP65 stainless model (ASLAN-W922C-IP) are also available, extending the series' range of industrial applications. Differentiated in terms of display size, I/O interface and mechanical chassis, all ASLAN units have USB, RJ-45 and COM ports, and provide mini PCIe expansion slots and SMA antenna holes for optional wireless connectivity.
The ASLAN series is well-suited for industrial automation, building automation, process control and custom HMI applications. Thanks to its stainless steel chassis and waterproof connectors, the ASLAN-W922C-IP model is ideal for deployments in chemical and food industries where ease of cleaning and disinfection as well as toughness and durability are major prerequisites.
The new ASLAN series Panel PCs support panel mounting and/or VESA-100 mounting installation. All carry CE and FCC Class A declarations of conformity, certifying compliance with the highest standards in safety, protection and security.