ARBOR Introduces the ARES-1970 line of Modular Box PCs for Flexible Expansions
Modular, high-performance industrial controllers feature flexible configuration, rich onboard I/O connectivity and plenty of expansion potential.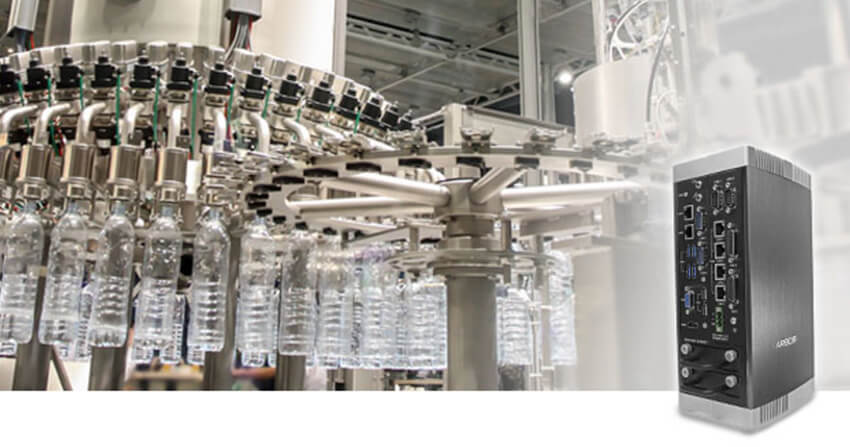 ARBOR Technology, a leading provider of embedded computing solutions, is pleased to present its new ARES-1970 Series of intelligent modular BOX PCs with high configuration and application potential. Based on Intel® 6th generation Core™ i Skylake-U platform, the fanless embedded controllers deliver excellent computing performance and low power consumption. Currently, there are three models differentiated in terms of their I/O configurations, form factor and power Input so as to optimally address deployment requirements in various fields.
The product review is now available for download--->
LINK
Intelligent Modularized Design and High Computing Performance
Supporting modularized design and customizable, stackable I/O expansion boards, the ARES-1970 Series minimizes cost and space requirements, as well as fits individuality and tailor-made customer solutions. Industrial-grade components and materials make the platform suitable for the most demanding tasks and deployments. And Intel Skylake CPU technology provides the kind of computing performance required by many of today's sophisticated applications.
Offering Three Different Configurations for Deployment
The ARES-1970 Series initially comes in three models with different configurations. The basic ARES-1970 model features a compact design offering over 20 external I/O ports. These include dual Gigabit LAN, dual display support with up to 4K resolution, and eight COM ports for extensive connectivity.
The award-winning ARES-1970-E builds on the concept of the ARES-1970 but varies in I/O interface. The model brings four GbE PoE ports for industrial machine vision applications,and two drive bays for removable 2.5-inch SATA SSDs with RAID level 0/1 support. The ARES-1970-4P/4E version features either four PCI or four PCIe expansion boards in a backplane expansion design that provides ease of access, maintenance, and customization.
Rugged and Universal Design
The ARES-1970 Series is based on a modular housing structure consisting of cast aluminum heatsink/spreaders, black steel side plates, and attractive slightly curved brushed and anodized top caps.
Individual models come with 12~28V (ARES-1970) or 19~36V (ARES-1970-E and ARES-1970-4P/4E) wide range power input. Rugged design provides strength, durability, vibration resistance, and a wide operating temperature range.
Case Studies
Thanks to its extensive I/O, compact size, and ability to communicate with external peripherals such as smart card readers, credit card readers and receipt printers, the ARES-1970 has been adopted in one of the biggest petrol stations in Taiwan as a payment system. The ARES-1970 was also chosen for drug/food tracing and testing equipment in China.
With its four Power-over-Ethernet 802.3af compatible LAN ports, the ARES-1970-E has been selected to control the product quality in a CAN manufacturing factory. Smart cameras connected to the ARES-1970-E scan production lines and detect potential problems on glass bottles, caps, tags and packing cartons.
ARES-1970 Series products are available now. Please contact your local sales representative, or email ARBOR at
sales@arbor-technology.com