Join ARBOR at COMPUTEX TAIPEI 2015 in booth L1231a
ARBOR to demo smart factory solutions and versatile embedded computing technology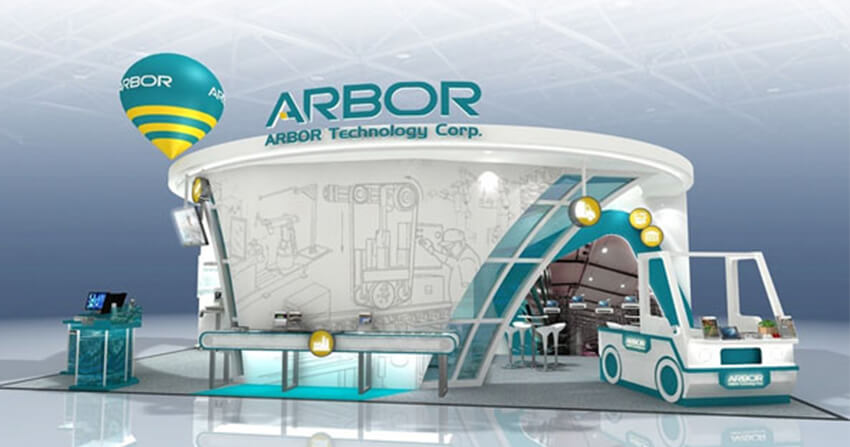 Taipei – ARBOR Technology, a leading provider of embedded computing solutions, is pleased to announce its participation at COMPUTEX TAIPEI 2015, from June 2 to June 6, 2014.ARBOR will be located in booth number L1231a at 4th floor, Nangang Exhibition Hall of Taipei World Trade Center (TWTC). Please join us to discover the latest technologies and innovation for the smart factory, and the unveiling of an extensive lineup of embedded computing solutions.
With more than 20 years of experience across the IPC industry, ARBOR is an expert in the embedded marketplace, and is always thinking ahead. According to a new market research report, the global smart factory market is expected to reach nearly $67 Billion by 2020, growing at a CAGR of 6% from 2014 to 2020. To meet these demands and help customers keep up with new developments, at this year's event, ARBOR will showcase smart factory solutions under the concept of Industry 4.0 and IoT (Internet of Things) in sectors such as factory automation, machine vision and robotics.
Additionally, ARBOR intends to highlight our position as the leader who can provide complete end-to-end solutions to support overall computing architecture. In addition to our market-proven products, ARBOR's technology covers various fields like surveillance, logistics, fleet management and medical. The booth will feature live demonstrations and static displays, and our on-site sales representatives and professional product experts will help you make the most of your attendance.
For more information about ARBOR, please visit us at COMPUTEX TAIPEI 2015. To register your visit, please contact your local sales office or email us at
info@arbor.com.tw