ARBOR Introduces Digital Signage Player Powered by AMD G-Series SoC
Compact, economical ELIT-1100 player offers low power consumption, full-HD video capabilities and extensive I/O.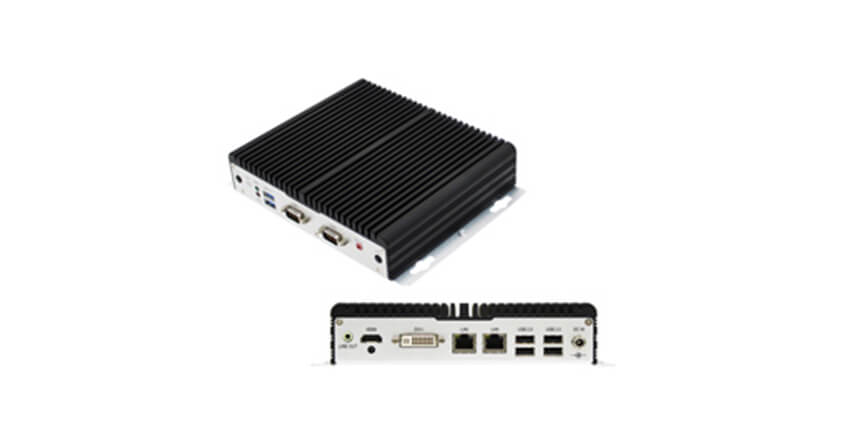 ARBOR Technology, a leading provider of embedded computing solutions, has launched the compact ELIT-1100, a new fanless digital signage player. The ELIT-1100 is based on the dual-core AMD G-Series SoC, providing a combination of low power consumption and exceptional graphic performance. Equipped with AMD Radeon™ HD8280E Graphics, the unit supports 1080p video playback and DirectX 11, perfect for high impact media content via dual displays. This makes the new model an excellent choice for numerous signage applications, such as retail, hospitality, restaurants, enterprise, education, and medical.
Current projections indicate that the global digital signage market is expected to reach $14.9 billion by 2020. With its powerful AMD platform, ARBOR's off-the-shelf ELIT-1100 digital signage player provides economically priced hardware with outstanding full-HD video performance to take advantage of that opportunity. The player comes with HDMI and DVI-I output ports, and supports various video and image media formats as well as Flash and URL. These multifunctional characteristics bring customers maximum flexibility in deployment, and fast time-to-market.
For connectivity and expansion, the ELIT-1100 features two Gigabit RJ45 ports with high power feeding, two RS-232 serial ports for automatic control, as well as two USB 3.0 and four USB 2.0 ports. Moreover, there is one internal mini-PCIe slot interconnected with a SIM card socket for optional modules such as Wi-Fi, Bluetooth or 3G/LTE. The ELIT-1100 also supports Real-Time Clock (RTC) wakeup alarm for automatic power management, so that users can have their equipment turn itself on and off on a schedule.
The ELIT-1100 digital signage player features a compact design of only 45.3 mm (1.8 inches) in height and a super-low weight of 1.6 Kg (3.5 lbs), yet its fanless chassis and wide-range 16~28V power input allow for operation in limited space deployments without any compromise in performance, stability or durability.
Please contact your local sales representative for more information, or email us at
info@arbor.com.tw
.