ARBOR Launches New Expert Medical Station with a 21.5" True Flat Touch Screen
Brand-new M2150 medical workstation is especially designed for image-intensive applications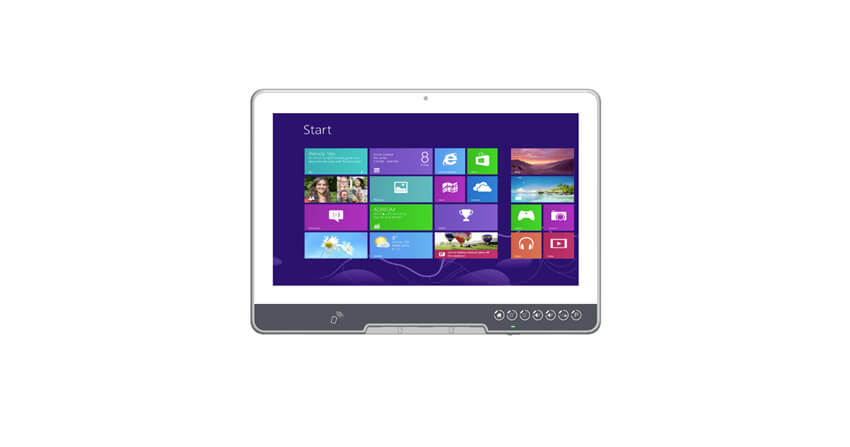 Taipei – ARBOR Technology, a leading provider of embedded computing solutions, added the Gladius 8, a 7.85-inch full rugged IoT handheld evice to its Gladius Android-based line. The Gladius 8 joins the Gladius 5, a 5.5" handheld launched in 2014. The device is powered by an MTK Quad-core CortexTM A7 processor and runs Android v4.4 operating system. Build in multiple connectivity options and the robust design with waterproof, dustproof and drop resistance, the unit is ideal for highly mobile applications, such as logistics, warehousing, mPOS and fleet.
The M2150 has a larger true flat screen with slim borders and a flush front bezel, to help prevent dirt and germs from forming. A 10-point capacitive multi-touch interface allows for effortless operation via tapping, panning, flicking and zooming. Glove-operation is supported as well. Seven configurable function keys on the front panel provide quick access to primary and frequently used functions. Other features include a 5.0 MP front-facing camera, multiple connectivity via Bluetooth/WLAN/GbE, isolated COM/USB/GbE, RFID/NFC reader as well as dual smart card readers for security access control.
Even with its large display, the unit is highly mobile and easy to deploy due to its weight of less than 7 kg. (15.5 lbs) The medical station is equipped with standard VESA 75/100 hole pattern for securing on the desktop stand or wall mounting. The M2150 offers four USB 3.0 ports, one RS-232/485 port, one DP port, and one PCIe x16 expansion slot to connect to existing systems and equipment.
The M2150 has a fanless design for noise-free operation. The IP65-rated front touch panel can be easily cleaned with anti-bacterial cleaning agents. It meets critical certifications standards such as IEC60601-1 (3rd edition), EN60601-1 (3rd edition), EN60601-1-2 and UL60601-1, and satisfies regulations FCC-B and CE required for medical environments.
Please contact your local sales representative for more information, or email us at
info@arbor.com.tw