ARBOR's Widescreen Panel PC is a Perfect Fit for Industrial Applications, Especially those Envisioned by Industry 4.0
ASLAN 16:9 widescreen industrial panel PCs simultaneously connect sensors, machines and servers to accelerate processing and optimize an organization's value chain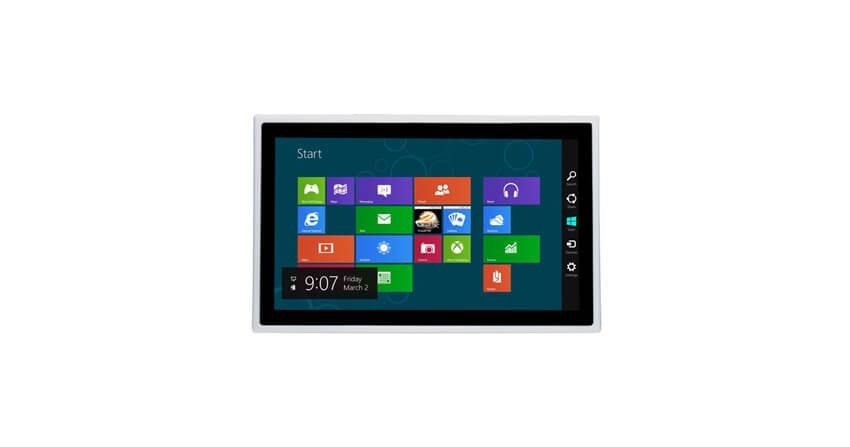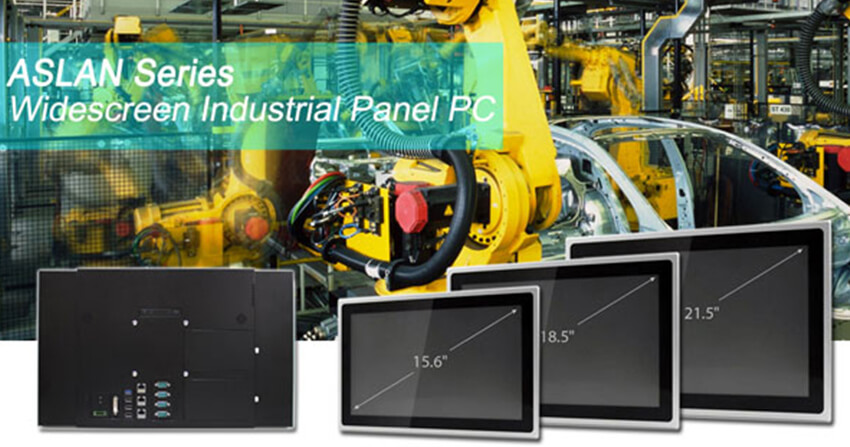 Taipei – Today's industrial organizations are facing the challenge of managing rapidly increasing data loads, integrating machine-to-machine (M2M) devices, and seamlessly sharing data in real-time to align to emerging Internet of Things and the Industry 4.0 smart factory applications. To meet these demands and help customers keep up with new developments, ARBOR Technology, a leading provider of embedded computing solutions, has launched a new product family, the ASLAN series of specialized industrial panel PCs.
The ASLAN series is based on the quad-core Intel® Celeron® J1900 CPU for optimal efficiency and performance. The panels feature 16:9 ratio widescreen displays that provide a greater operational and viewing experience than traditional 4:3 displays. Equipped with three Gigabit LAN ports, ASLAN series panels have the ability to connect facilities, collect data streams, and control the production process in accordance with current and Industry 4.0 application requirements.
The three Gigabit LANs may simultaneously facilitate RTU (Remote Terminal Unit) connections, M2M communication between machines or factories, as well as support company intranet and cloud connections.
In an Industry 4.0 application, vast amounts of relevant production information generated by various manufacturing sources, sensors, and communication with RTUs and/or other devices can be collected, processed and passed on to centralized production management via one LAN. A second LAN could allow the panel PC to integrate additional industrial equipment, enabling better M2M communication by exchanging information within buildings and remote locations. The third LAN could then be used to link servers via clouds and cloud-based applications, resulting in conclusive information for viewing and real time control.
By taking advantage of ASLAN's triple Gigabit LAN configuration, factory automation projects will see accelerated time to market, increased efficiency, cost reductions, as well as higher overall system quality. Currently, the versatile and feature-rich ASLAN series is available in three display sizes (15.6", 18.5" and 21.5").