A Fully Automated Ecology Monitoring System for a Precious Metals Plant
Introduction
As global climate change has had observable effects on the environment, there has been evolution of ecological regulations worldwide to address the global warming issue. In Russia, environmental authorities declared 2017 as their "Year of Ecology" and since then a national project entitled 'Ecology' has been launched. The project assumes 10 directions in which essential changes should occur by 2024, with an aim to improve environmental protection across Russia.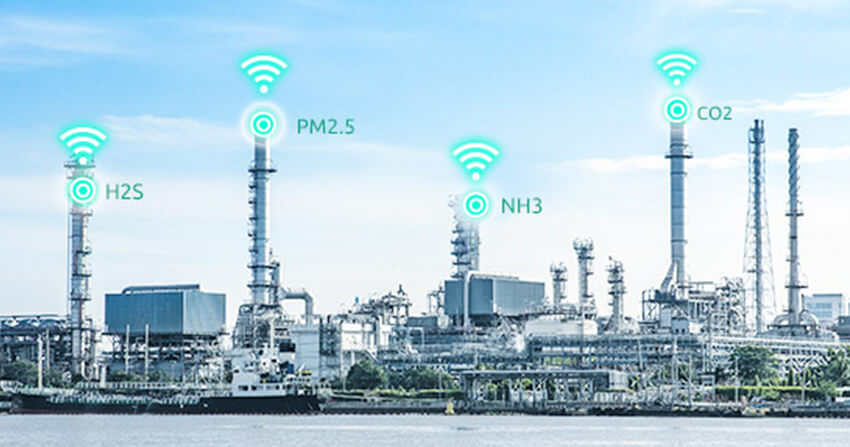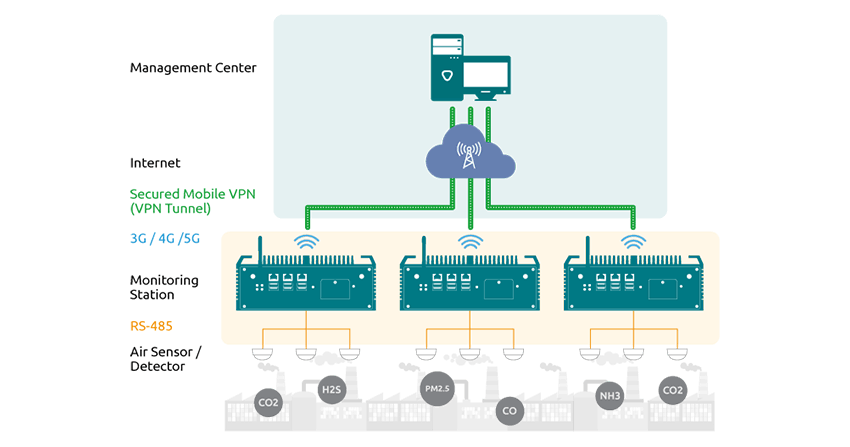 Our customer is a non-ferrous metals plant with its headquarters and refinery in Russia. The company refines gold, silver and platinum group metals and manufactures an extensive range of gold and other precious metal bars. They also recover and refine precious metals from recycled electronic scrap materials.
As a manufacturer with a couple of refining, recycling and manufacturing facilities, the company has to ensure that the plant complies with Russia' latest environmental laws which require all facilities with substantial adverse environmental impacts to install an emission monitoring system which will automatically report factual emission volumes and pollutant concentrations to the authorities for environmental monitoring.
Because the company's legacy monitoring system relied on manual checks and collection of emissions, they needed to migrate the existing system to a completely automated one. They approached ARBOR's partner in Russia, which has their own software subsidiary, to work out a total solution leveraging hardware, communication, software and management analytics.
System Description
As the plant covers a very wide area, there are a couple of environmental monitoring stations deployed across the plant. Each monitor station comes with a post control cabinet where various types of measurement equipment are installed to monitor environmental parameters, particularly the air emissions, and ARBOR's FPC-7800 was installed as the post control computer. The FPC-7800 is a fanless robust system running on an Intel Core Haswell processor and featuring two RS-232/422/485 and two RS-485 COM ports. To meet the client's needs of four RS-485 isolated COM ports to connect to several types of air sensors or measurement devices, ARBOR provided an alternative mPCIe-to-DB44 interface where two more RS-485 ports were available. Through the serial connections, the FPC-7800 gathers the air emissions information from the measurement devices at a frequency of every 30 seconds. The data is stored locally in the FPC-7800 and periodically synchronizes to a remote central server.
As the monitoring stations are distributed across the large territory of the plant, the FPC-7800's cellular network connectivity feature is utilized to transmit the data to the server via a mobile internet secured by VPN to ensure wide communication.
For the data infrastructure, our partner's software team provided a management platform to control and monitor the collected from each monitoring system. The platform not only provides a dashboard for visualizing data, but also enables alarms, performs statistical calculation and generates reports.
Results
The implementation of the automated monitoring system ensures the company can comply with the new environment regulations. Compared to the legacy monitoring system, it also enables much more efficient eco system management. Thanks to the automated system, operators and administrators can remotely keep an eye on the air emissions volume as well as the health status of the sensor equipment across the plant area. In case of irregular emissions, it triggers warnings automatically so that operators can do maintenance or calibration immediately. There is no need for manual data collection where error may occur and therefore reducing both labor cost and needed manpower.
Conclusion
The modular design of ARBOR's FPC-7800 offers great flexibility to meet the client's actual requirements. Integrated with our partners' management platform, the solution not only realizes real-time communication between the system and external measurement instruments, but also increases information precision and management efficiency.
Though adapting to new environmental regulations pose challenges for manufacturing plants, in the long term it provides large benefits through the reduction of manual monitoring overhead, not to mention it helps reduce greenhouse gas emissions and contributes to environmental health and sustainability.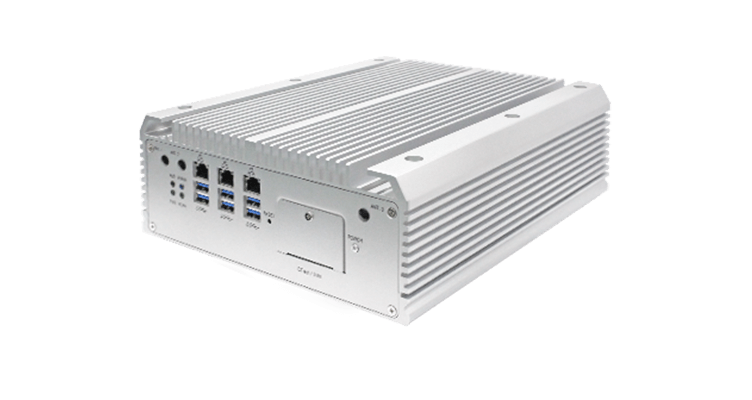 Features
Modular design to provide the serial connection capability needed by the client
Cellular network connectivity to enable wireless communication across the plant area
Fanless operation up to 55 °C for control cabinet installation in the field
Flexible storage options to save the collected data
Wide range DC power input for manufacturing facilities