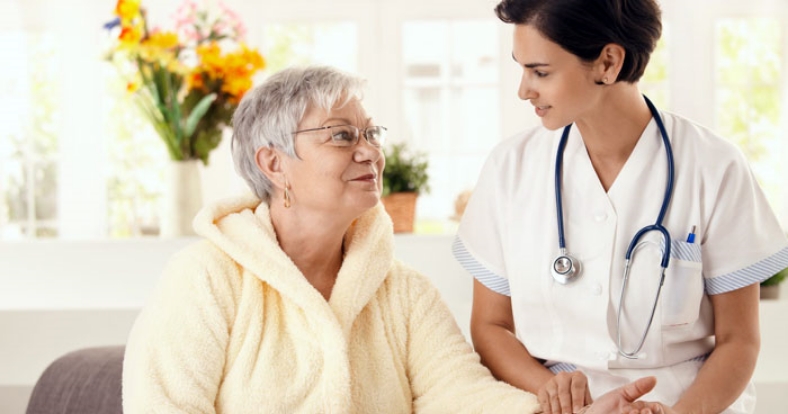 Enhance Patient Healthcare Experience
ARBOR offers bedside infotainment solutions to enhance patients' experience at healthcare facilities. The bedside infotainment provides entertainment, phone calls, case consulting with the doctor, and easily accessible status displays.
Our bedside Infotainment system enables warm communication for both patients and doctors. ARBOR's patient infotainment terminals are available in 10" and 18" sizes for different bedside healthcare applications. With integrated features, such as a touch screen, anti-bacterial housing, ingress protection, multiple connections, and mobility, the terminals can also be applied to home care service and offer medical staff secured access to electronic patient data for diagnoses. Moreover, they are available with Android, Windows, or Linux operating systems for your application development.
As Patient Infotainment, our medical products provide a convenient environment for both clinician and patient, and they can benefit from the services as follows:

Providing entertainment services for patients such as video displaying
Patient catering management and menu ordering
Supporting real-time communication through VOIP phone
Easy to implement at the bedside as a POC (Point of Care) workstation
Quick data retrieving through RFID, Barcode, and Smart Card reader
Case consulting with the doctor
Clinician ID check for data accessing by MSR
Patient vital signs self-check

In Patient Infotainment applications, our medical products provide an environment that benefits both patients and clinicians. These benefits include:

Providing entertainment services for patients such internet and movies
Patient catering management and menu ordering
Supporting real-time communication through VOIP phone
Bedside workstation for POC (Point of Care)
Quick data retrieval through RFID, Barcode, and Smart Card reader
Case consulting with a doctor at the bedside
Clinician ID check for data accessing through MSR
Patient vital signs self-check