ARBOR Introduced Medical Solutions in 2012 eMedical Forum
2012 eMedical Forum, the professional medical seminar, held on Mar. 21st by National Taiwan University Hospital (NTUH), Industrial Technology Research Institute (ITRI) and Digitimes at TICC. This seminar mainly focused new technology of medical devices and medical cloud computing. And the attendants came from different professional areas of medical and industrial to share different perspectives.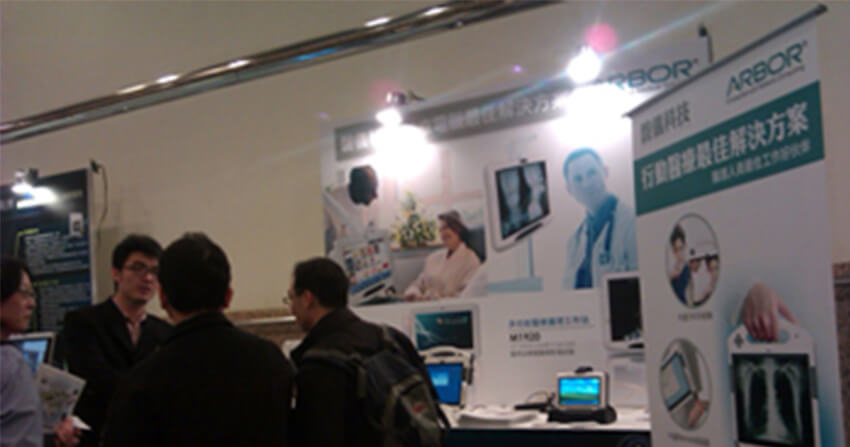 In this seminar, ARBOR technology introduced the mobile medical tablet PC, infotainment terminal and medical workstation. All of these medical computers integrate with variety of modules and can be deployed on wall-mount arm and medical cart, which greatly improves convenience of operation.
Since the medical electronization has been becoming a trend, as an experiential embedded computing provider, ARBOR takes needs of medical industry into consideration to develop medical and healthcare products. Now we have series of medical computers from 7 to 19 inch touch screen which offers best solutions to medical professionals based on their requirements in terms of reducing workflow, improving work efficiency as well as enhancing quality of medical services to patients.