ARBOR Enews - ARBOR PC/104 Plus CPU Module Family
ARBOR Technology has introduced Em104P-i2904 and Em104P-i2909, the PC/104-Plus form factor CPU boards, with fanless, low-power, versatile I/O interface and multiple expansions, plus the excellent price-performance ratio features make them ideal for space-limit applications.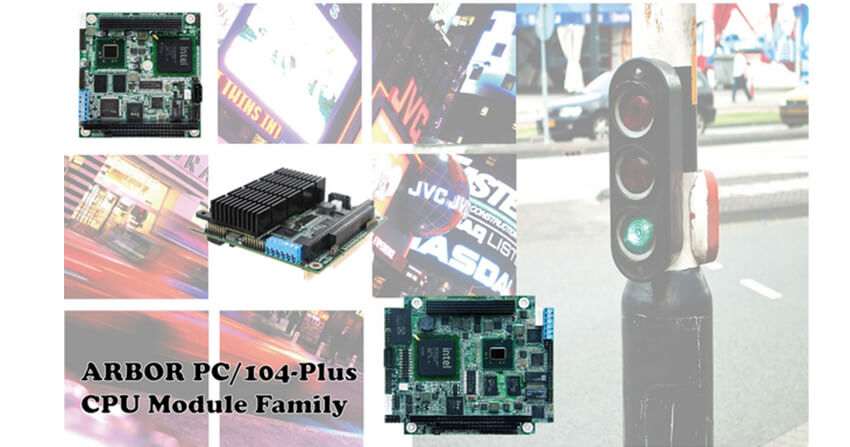 ARBOR Em104P-i2904 comes with onboard Intel Atom N455 processor and 1 GB DDR3 SDRAM, plus selectable one SATA and one CF card interface for storage. Similarly, the Em104P-i2909 is also powered by the Atom N455 processor, and storage supported by SATA port or onboard 4GB NANDrive, which makes the application more flexible.
Both Em104P-i2904 and Em104P-i2909 are built-in Intel ICH8M chipset which supports rich I/O and expansion interfaces including serial port, USB 2.0 port, PC/104-Plus expansion, dual PCIe gigabit Ethernet ports. Moreover, VGA displays are supported at resolutions up to 2048 x 1536 pixel as well as 18/24 bits single channel LVDS at resolution up to 1366 x 768.
For harsh environment application needs, ARBOR delivers EmModule-748E, the wide temperature version of Em104P-i2904, rated for -40°C to +85°C operating temperature. The rugged design enables the EmModule-748E to meet outdoor integration such as military, transportation and so on.