Improving Performance with ARBOR New Advanced Marine PC
The accumulation of technology progress has accelerated new and high-technology development, such as wearable computer devices, 4K x 2K resolution flat LCD display and new material, which amazed everyone impressively. Furthermore, this kind of progress in technology has already diffused to different fields, including in maritime transportation. Currently, there are more and more new high-tech equipments applied in ships. Under this trend, it is necessary to have a powerful core solution to integrate and control those new equipments to generate higher performance.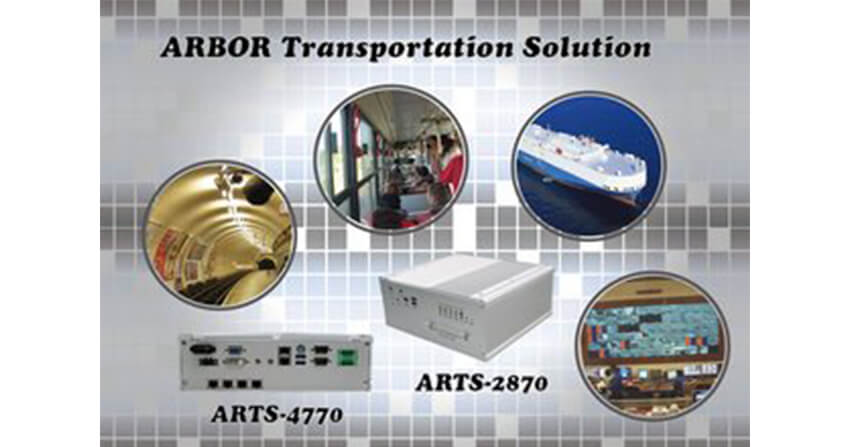 Bridge of a ship is the main command center on a ship, there are many screens for monitoring necessary and important information to captain or sailors, like ECDIS, radar diagram, sonar diagram, weather situation…etc, which require an advanced marine computer to well handle and manage the data. Besides, there are other indispensible devices/system for captain to conduct a successful voyage, including gyrocompass, auto pilot system, AIS (Automatic Identification Systems), GPS receiver, echo sounder, helm indicator, anemometer, speed transducer and depth transducer, all these devices/system also need to be integrated by a powerful marine PC.
ARBOR Technology has over 20-year experience in design and manufacture industrial PCs, and has been committed to focus on transportation business. In order to meet the increasing requirements of marine PC, ARBOR introduces its new advanced maritime bridge PC—ARTS-2870 after releasing its two rail PCs just few months ago. With Intel's latest technology, ARTS-2870 is based on Intel Haswell platform, supports 3 discrete displays for diversified content, make it suitable for controlling multi-screen in bridge of a ship. Moreover, there are 8 sets of NMEA port with 2KV optical isolation to connect all kinds of electronic devices in ships, including ECDIS, GPS receiver, AIS, gyrocompass, Autopilot, echo sounder, sonar, anemometer, helm indicator speed transducer and depth transducer. With above all benefits, ARTS-2870 can satisfy all the demands as a marine bridge PC, and it also provides flexibility and convenience in connection and data transition with 4 Giga LAN.
The design of ARTS-2870 totally fit in with the needs of different regulations such as IACS, DNV & IEC60945, and is able to work under the most severe operation environment and EMC challenge. Despite of those conditions, the raw material of ARTS-2870 can resist the erosion in salt fog and damp environment.
ARTS-2870 is definitely a new generation of marine PC in terms of computing function, mechanical design and device connectivity, and meets all the demands as a specialized marine bridge ship. In short, it is the best bridge PC in maritime transportation.