ARBOR Empowers Intelligent Logistics with Its Gladius5 Rugged IoT Handheld Computer
Gladius 5 delivers enterprise-class functionality and reliability with integration of AndroidTM OS, RFID, NFC, GPS, barcode scanner, and various industrial standards compliance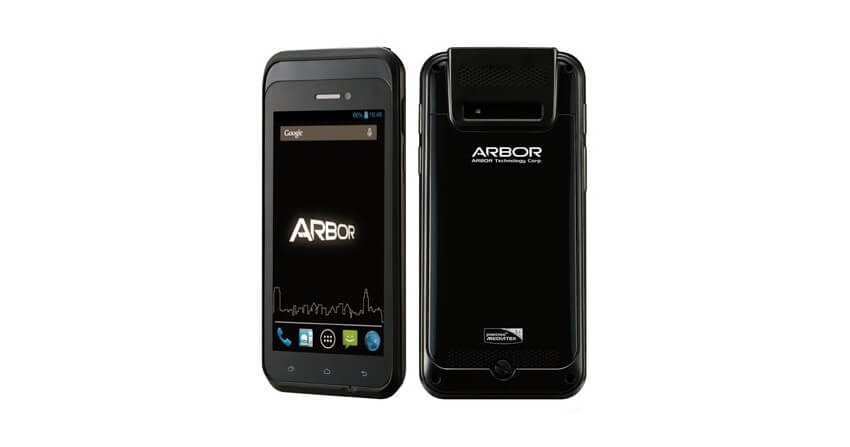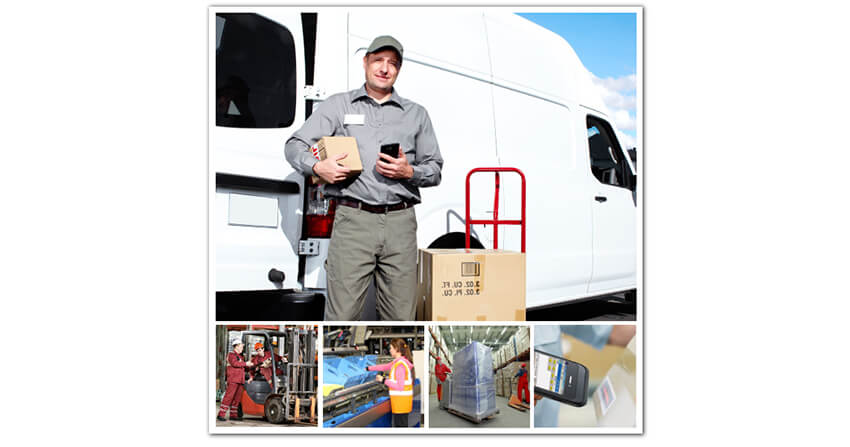 ARBOR Technology, a leading IPC provider of embedded computing solutions, today announced the release of the Gladius 5 rugged IoT handheld computer to empower intelligent logistics applications. Powered by MediaTek MT 6589 Quad-core CortexTM-A7 1GHz CPU and running with the Android v4.2 operating system. Gladius 5 features with NFC, RFID, GPS and 3G/WLAN wireless communication capability to optimize real-time information management, plus, to improve work efficiency while decreasing total cost of ownership (TCO) with its a bunch of unparalleled benefits, which makes it a perfect solution for use in logistics management from order to delivery. ARBOR's Gladius 5 supports to establish an intelligent, automotive and visible management platform.
Meet the Trend of Intelligent Applications Development
With the development of Internet of Thing, cloud computing and mobile Internet, the concept of the Smart City has gradually spread throughout the world, and influenced all kinds of application fields. Intelligent logistics is one of the important applications, and Gladius 5 is specially designed for the purpose of use. It comes with comprehensive functions and features, ergonomic design as well as user-friendly interface to provide better user experience and further empower the best intelligent logistics management.
Rich Reader Options Support for Data Collection
Thanks to RFID integrated, Gladius 5 supports product tracking and logistics control to further accelerating the process efficiency, from receiving to shipping. Gladius 5 has the capability to fulfill data collection and transmission operation. Embedded NFC reader is another value added advantage, the NFC functions secure on-line purchasing and electronic commerce transaction, receivers are able to complete the payment while receiving the products. Supplemented with built-in ultra slim 1D/2D barcode scanner, data can be much more easily processed and transferred. Furthermore, with NFC module, it optimizes the fleet management, including vehicle location tracking and product quality control during the delivery, which guarantees reliability and efficiency.
Versatile Connectivity Functions Optimize Its Mobility
The Gladius 5 also features with GPS function, which is capable to support an intelligent order management, enable customer flexibly dispatch orders to the appropriate deliver according to the GPS coordinates, and provides the best route to drivers with its GPS navigation, it truly helps to speed up the delivery efficiency. In addition, it comes with multiple connectivity including WLAN, Bluetooth, WWAN and wireless mobile hot spot support, which makes Gladius 5 a highly mobility and flexibility device.
Superior Design Satisfied Flexible Requirements
Gladius 5 is perfectly designed as a multi-function device which equipped with 5.5'' capacitive Gorilla GlassTM touch screen with sunlight readable visibility and 8-megapixel camera features auto focus and flash. Certified with MIL-STD-810G, 5ft drop rating and IP65 standard for withstanding humidity, vibration and drops, ensure a durable field usage. Gladius 5 owns high capacity battery with up to 8-hour prolonged usage and supports Qi standard wireless charging for safer connection. Being coupled with in-vehicle docking, it provides not only convenience but also persistence to users.