ARBOR LYNC-708 Touch Panel PC for Smart Building Management
ARBOR LYNC-708 Touch Panel PC for Smart Building Management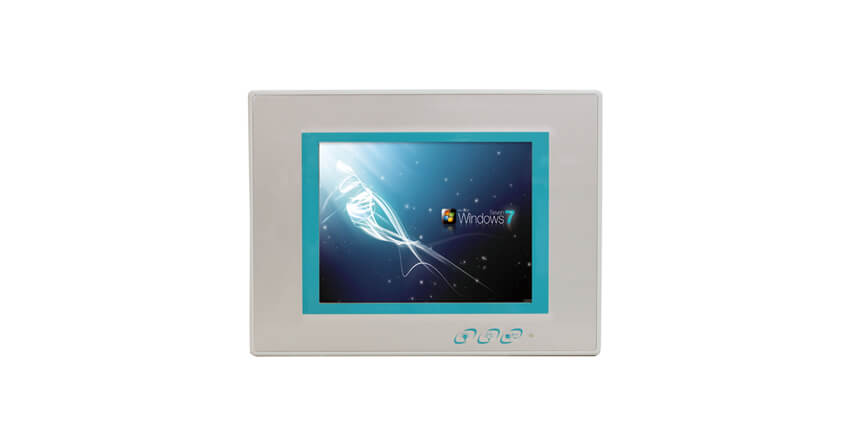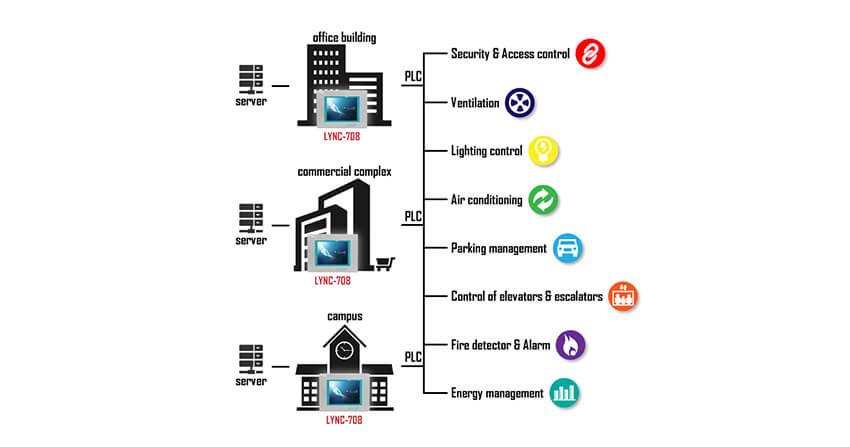 ARBOR's 8" HMI panel PC for smart building management
As Smart Buildings become more prevalent, the needs of related solutions also rise gradually. It is estimated that there is 67% of the world's population will be living in cities by 2050, and the urbanization phenomenon lead to some issues like energy waste, security and management cost. ARBOR Technology, a leading IPC provider of embedded computing solutions, announces its latest release of 8" touch screen HMI Panel PC LYNC-708, which is specially designed to meet the requirements of the growing market. LYNC-708 delivers a higher quality of living in the office building, campus or commercial complex.
Powered by Intel Atom N2600 processor, the LYNC-708 comes with 8 inch TFT LCD display with XGA resolution which brings a better interactive interface. The IP65 compliant flush front panel introduces greater usability and communication with protection against dust and liquids, and 3 key membrane keypads of brightness, screen on/off on the front help to eliminate energy consumption. With the Power over Ethernet (PoE) capability, it allows to reduce installation cost by saving the need to run power cable.
LYNC-708 owns comprehensive benefits in performance, functionality and usability, it is prone to integrate the building system and equipments including surveillance, air conditioning, fire detector, lighting, parking deck and various energy management systems, empowering the building management in terms of building security, energy saving, automatic control and access monitoring.
Features
Flush Front Panel, IP65-Compliant
1 x RJ45 Giga LAN with IEEE 802.3 af & 802.3 at PoE PD
1 x mSATA as storage
2 x 1.5W speaker
1 x Line-out phone Jack
Panel mount and VESA mount support
8" 1024 x 768 XGA LCD Display w/ LED Backlight
3 Membrane Keypads on the front (brightness, screen on/off)
Operating temperature range: 0~60°C
Benefits
Offering productivity and efficiency in Smart Building Management
PoE PD built-in saves the wiring job for power cable
High Resolution LCD enhances a better user experience
2 x RS-232 COM port to connect PLC, which connects remote sensors
Speaker and line-out phone jack can be used to sound alarm
Enabling to be used in warmer temperature