ARBOR's New Disruptive Device: Gladius 5 Rugged IoT Handheld Computer
5.5-inch Android handheld device for IoT (Internet of Things) and more applications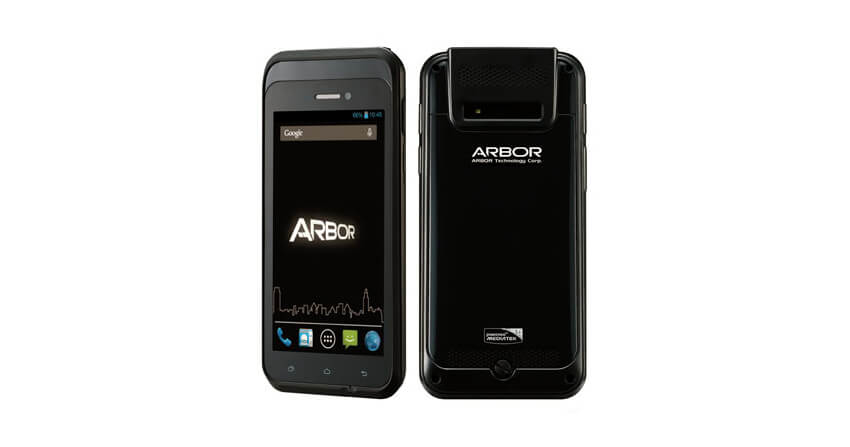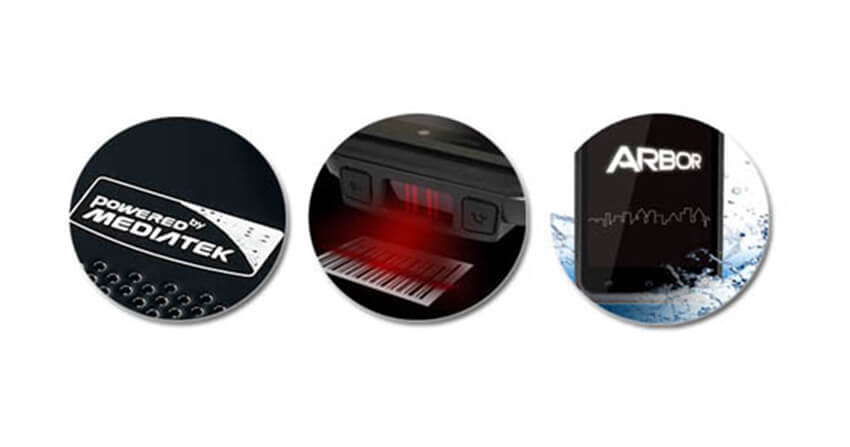 ARBOR Technology, a leading provider of embedded computing solutions, has formally launched the Gladius 5 rugged IoT handheld computer in early 2014 as a multi-purpose large-screen rugged Android handheld device, it can be performed as a versatile tool in variety of applications, such as logistics, warehousing, transportation, mPOS, fleet management, healthcare and general industrial and enterprise deployments.
The Gladius 5 is also as a building block for emerging IoT applications. IoT stands for "Internet of Things" and describes a paradigm where the current internet communication between people or people with machines is extended to "things" communicating as well. Experts estimate some 50 billion IoT devices and many trillions of US dollars in increased revenue and reduced cost within the next ten years. Gladius 5 fits in as a handheld "IoT" device because of its highly integrated characteristic, which makes it both as a mobile sensor device and as an IoT gateway.
As a sensor device, the Gladius 5 uses its various data sensing and collection systems, it employs an RFID/NFC reader, an industrial-grade 1D barcode reader or 1D/2D imager, as well as an 8mp auto-focus documentation camera (in addition to a 2mp frontal vidcam); As a IoT gateway device, the Gladius 5 can aggregate its polled and collected data, filter it, do desired local processing, and then pass it on to higher level gateways and networks either via Bluetooth, WiFi or mobile broadband.
Powered by a 1GHz MediaTek MT6589 quad-core processor, which was one of the world's very first quad-core Cortex-A7 SoCs. The 5.5-inch display offers 1280 x 720 pixel resolution, which makes for a wide-format 16:9 aspect ratio, a razor-sharp picture, and enough screen real estate for work. The Gladius 5 carries IP65 sealing where the "6" stands for it being completely dustproof, and the "5" for the ability to handle low-pressure water jets from all directions. It can also handle 5-foot drops and operating temperatures between -4 and 140 degrees Fahrenheit. Charging is via the micro USB port, and it also supports Qi standard wireless charging either via desktop or vehicle wireless chargers.