New ARBOR PICMG 1.0 Full-sized Slot SBC with 2nd/3rd Generation Intel® Core™ Processors
Arbor Technology, a leading IPC provider of embedded computing solutions, announces its PICMG 1.0 Full-sized Slot SBC HiCORE-i61H2 based on the Intel® H61 Platform Control Hub and the 2nd/3rd Generation Intel® Core™ processors.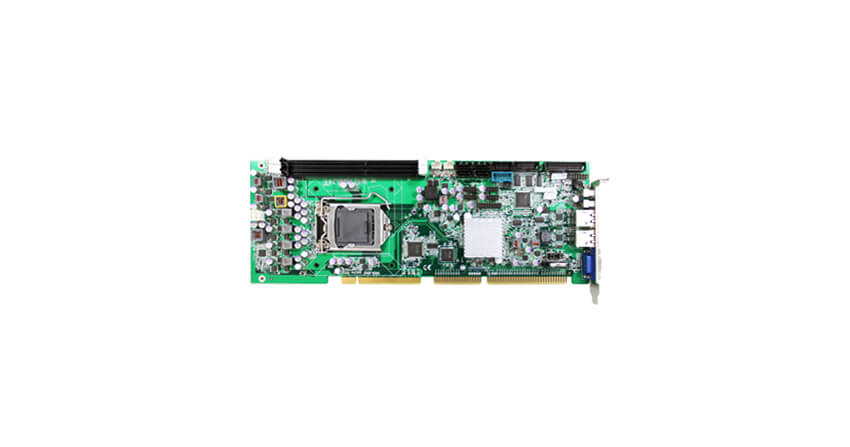 The HiCORE-i61H2 provides improved CPU, media and graphics performance as well as energy efficiency making it suitable in intelligent platforms for gaming, infotainment, security and automation signage applications. Moreover, it is embedded with Intel® vPro™ Technology, an added security needed by intelligent systems, to provide a comprehensive set of security and manageability.
The HiCORE-i61H2 comes with two DDR3 Long-DIMM sockets support up to 16GB of system memory. Graphics interface supports Analog RGB. High interconnectivity is available through two Gigabit Ethernets, two serial ports for RS232/422/485 operation and four SATA ports. Expansion supports 16-bit ISA and 32-bit PCI gold finger to Backplane. The other useful features are TPM 1.2 (TPM daughterboard via LPC interface), Watchdog Timer, 8-bit Digital I/O and Parallel port.
A total of ten USB 2.0 ports are provided and High Definition Audio interface to connect HD Audio daughter board that provides MIC-in, Line-in & Line-out interfaces.
Features
PICMG 1.0 PCI-ISA Specification
Support LGA1155 2nd/3rd Generation Intel® Core™ processors
Integrated Dual Gigabit Ethernets
2 X DDR3 Long-DIMM Sockets