ARBOR Introduces SOM-Series ARM-Based Computing Solutions for AIoT and IIoT Applications
ARM-Based Compact Embedded Solutions with the Rockchip RK3399 and PX30 Processors, and new SOM-series single pin-out design platform
ARBOR Technology, a leading provider of embedded computing solutions, is pleased to introduce the SOM-RK391, the SOM-RP301 ARM-Based CPU boards and the SOM-Series single pin-out design carrier board. These boards aim to provide a stable and easy to upgrade platform for lower power consumption, efficient computing power and extra longevity.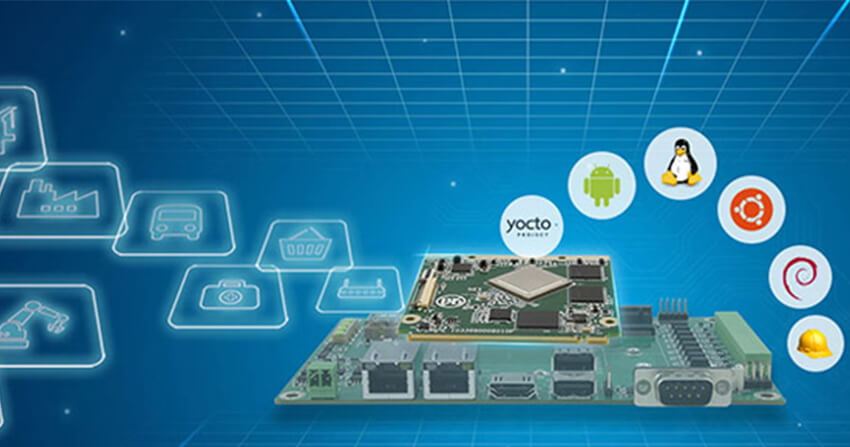 High Performance ARM-Based platforms ideal for AIoT Development – SOM-RK391
Powered by the Rockchip RK3399 Hexa-core (2x Cortex-A73 + 4x Cortex-A53) processor, ARBOR's SOM-RK391 embedded board provides exceptional computing power with a high performance GPU combined with an efficient CPU allowing for intensive applications such as AI computing, edge computing and machine vision to be implemented in practical scenarios with ARM-Based computing platform.
ARBOR has demonstrated our Rockchip RK3399 based ARM-Based embedded solution with high speed AI Object Recognition during recent exhibition events.
Highlights include live demonstrations of our ARM-Based Vision AI solution, 4K UHD Digital Signage Box PCs, our new Super Capacitor UPS with LoRa Sensor Nodes, an example Self-Service Kiosk, and our rugged mobile devices available with both Windows and Android operation systems.
Versatile design suitable for IIoT solutions - SOM-RP301
The SOM-RP301 is powered by the Rockchip PX30 Quad-Core (Cortex-A35) processor that has low-power-consumption and a low thermal requirement. With exceptional performance efficiency and compact design (70x50mm), development on ARBOR's SOM Platform allows for a variety of interfaces to maximize performance potential
With the efficient hardware media decoder and processing power, ARBOR's SOM-RP301 embedded boards is ideal to be implement in retail kiosks such as electronic restaurant menus, automated currency exchange machines, ticketing kiosks and more.
Dedicated Carrier Boards to maximize performance potential
ARBOR's PBA-9000-A Carrier Board for SOM-series is designed to maximize ARBOR's ARM-Based SOM-series CPU boards' performance potential and product longevity. With a single pin-out design, it enables support for future boards in the ARBOR SOM-series CPU Board family.
The PBA-9000-A has rich I/O that supports all of the features SOM-series CPU boards can provide, offering a solid and flexible platform for your next projects.
OS Customization tailored made for you
ARBOR's Software team can tailor-make the OS and drivers to meet your requirements. This includes Android, Ubuntu, as well as Yocto and Buildroot to provide the most stable, customized OS for your applications. ARBOR can also provide a BSP (Board Support Package) to support customers who are developing their own OS project.
ARBOR's Board Customization and Board-to-System Service
ARBOR provides high quality customization services to meet your project requirements, with our responsive workflow, experienced R&D technologies and integrated services. ARBOR delivers high-quality OEM/ODM services to maximize your business success. ARBOR's SOM-Series Embedded Solution is available now. visit
ARBOR's ARM-Based Computing Platform
for more information or contact your local sales reprehensive at
sales@arbor-technology.com