ARBOR Technology Honored as a Strategic Supplier and Partner with Siemens Healthineers Healthcare Projects
ARBOR Technology, a leading provider of innovative industrial technology solutions, is proud to announce that it has been honored by Siemens Healthineers. This recognition highlights ARBOR Technology's commitment to excellence, sustainability, and innovation in the healthcare industry. Siemens Healthineers has always been considered a global leader in medical technologies and services and has acknowledged ARBOR Technology's outstanding contributions as a supplier in their collaborative projects in Point of Care.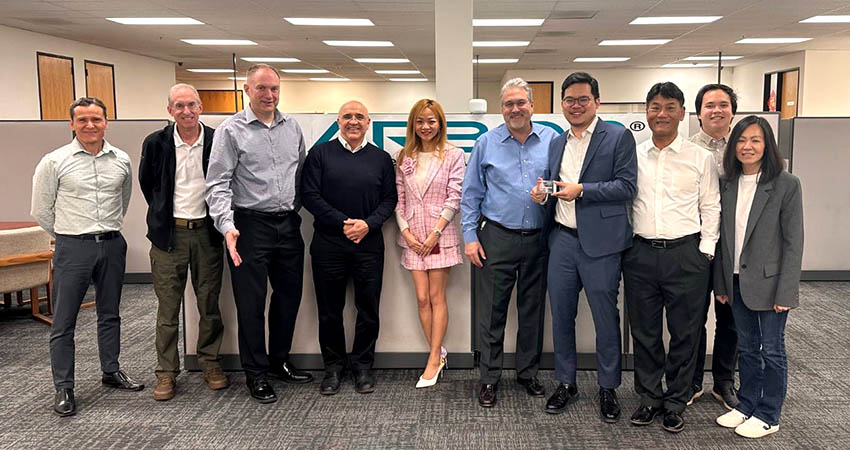 As a professional supplier to the company, ARBOR is committed to providing high-quality products and professional services to Siemens Healthineers. Siemens Healthineers' Point of Care applications provide rapid and accurate measurement and monitoring data of patients. As a result, healthcare professionals can perform medical diagnoses and treatments based on real-time information. ARBOR's products to Siemens Healthineers enable data processing and communication of this application and provide easy access for healthcare professionals to manage data and materials. ARBOR also has years of experience in working with many well-known medical companies which allow ARBOR to understand medical product requirements efficiently and provide valuable recommendations to help Siemens Healthineers launch the products globally. ARBOR has demonstrated excellent proficiency and execution throughout the process, and their technical team collaborated closely with the Siemens Healthineers' R&D team to conquer challenges to achieve common goals.
"We're thrilled to partner with Siemens Healthineers with its Point of Care projects and believe that our combined efforts will significantly improve patient experience," said Eric Lee, CEO of ARBOR Technology. "This achievement reflects our commitment to delivering high-quality products and services that have a positive impact on healthcare outcomes. We are proud to collaborate with Siemens Healthineers and contribute to advancing healthcare technologies."
The recognition of ARBOR Technology as the Best Supplier reflects the success of this cross-industry collaboration and is a promising indication of the potential impact of the Point of Care project on healthcare delivery. The Point of Care product will provide healthcare professionals with the tools to be proficient, to make more informed decisions, and ultimately lead to better patient outcomes. With Siemens Healthineers trust and support, ARBOR will excel in its ability to pursue excellence and build a long-term partnership with Siemens Healthineers.
About ARBOR Technology
ARBOR is a global provider of dedicated industrial IoT computing and mobility solutions. ARBOR offers comprehensive system integration, customer-centric design services, embedded systems, automation products, and global logistics support. We cooperate closely with our partners to develop complete solutions for various applications across a diverse range of industries. Our mission is to enable an intelligent planet by providing mobility and embedded computing products that make working and living smarter. With ARBOR, there is no limit to how smart your business can be!