ARBOR Releases Its New ARTS-1450 Intelligent In-Vehicle PC for Surveillance and Fleet Management
This highly integrated in-vehicle PC brings the ultimate in ultra compact design, high performance, robustness, stability, rich expansion and data communication.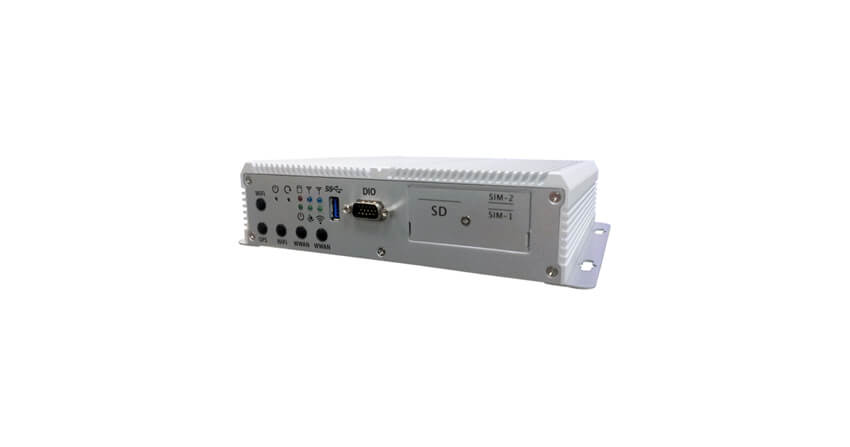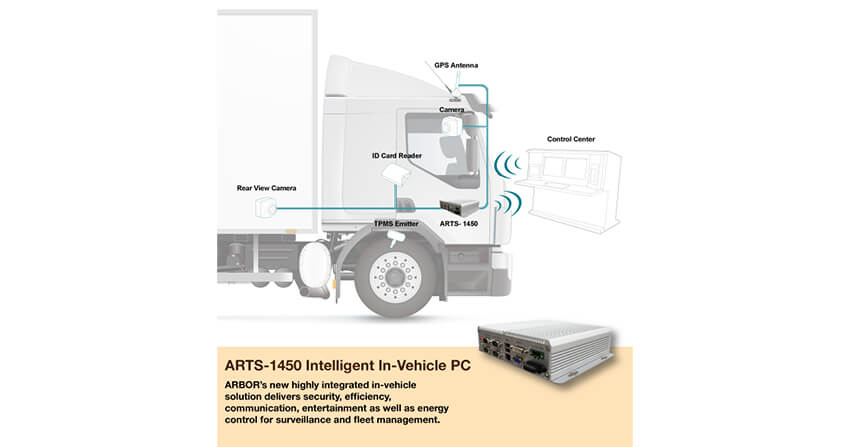 ARBOR Technology, a leading provider of embedded computing solutions, is proud to announce its new ARTS-1450, the most compact size intelligent in-vehicle computer, powered by Intel® Atom™ quad-core E3845 SoC, 1.91GHz. The ARTS-1450 delivers security, efficiency, communication, and energy control, making it perfect to satisfy the demands from in-vehicle surveillance and fleet management. This versatile unit is appropriate for a wide variety of vehicles such as police cars, buses, ambulances and trucks.
To add expanded capabilities, the ARTS-1450 offers dual SIM sockets and dual WWAN modules to allow seamless switching between different carriers for cost-saving, while doubling the bandwidth during the long journey. Coupled with a GPS module, the unit can be used for navigation, and for being tracked by the control center. The ARTS-1450 employs 3 mini-PCIe sockets for extra expansions, and, through these, it can connect Wi-Fi, Bluetooth, HSUPA and LTE modules.
The ARTS-1450 can also be applied for vehicle safety control and surveillance. With optional embedded CAN BUS2.0B, all messages generated from the vehicle, including temperature, pressure, oil and engine speed, can be collected and controlled. Via 3G/4G, it provides a continuous real-time communication between drivers and the control center. This allows managers to monitor vehicle status anytime and anywhere, especially when emergencies happen. With the 4-channel CCTV, the in-vehicle PC offers ultimate security in terms of surveillance.
The ARTS-1450 supports Intel® Atom quad-core SoC which provides extraordinary performance but low power consumption. It features a multitude of I/O connections including 4 COM ports, 1 USB3.0 ports and 2 USB2.0, a compact size of only 20cm x18cm, and an ultra light weight of 1.5kg, making it an ideal solution to be adapted in vehicles with limited available space. The ARTS-1450 is compliant with MIL-STD-810G for drop and vibration. It has a fanless chassis and a wide operating temperature (-40~70°C) design, which allows it to be operated properly and reliably under extreme vehicular conditions.
The ARTS-1450 is available now. Please contact your local sales representative for more information, or email us at
info@arbor.com.tw