ASLAN-W10 Series Panel PC with 11th Gen. Intel Core™ Processor to Enhance the Work Efficiency
ARBOR ASLAN-W10 series a brand new panel PC with a 16:9 aspect ratio widescreen display in 15.6, 18.5 to 21.5 inch FHD industrial-grade LCD. Powered by 11th generation Intel® Core™ i processor, ASLAN-W10 series provides excellent performance, memory, graphics, and peripheral I/O support in a compact, fanless, embedded system, with high durability and performance simultaneously.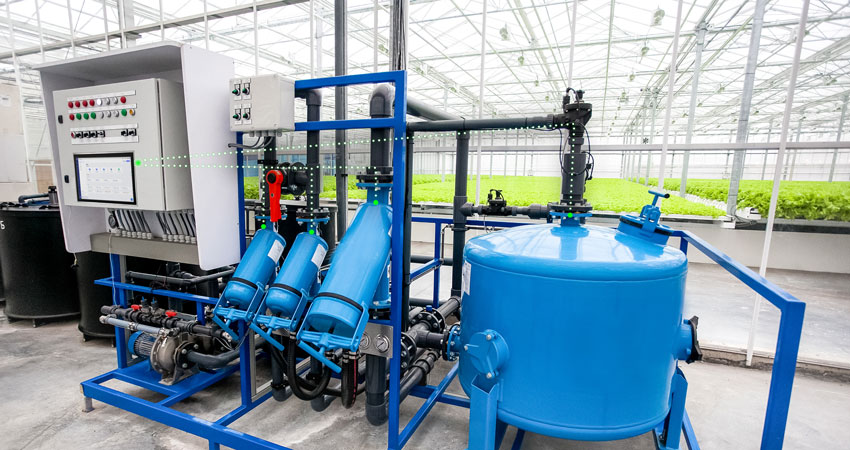 ARBOR presenting the ASLAN-W10 series come with a 16:9 aspect ratio widescreen display, the size from 15.6, 18.5 to 21.5 inch. In addition, the front Panel IP66 is suitable for industrial applications and the factory environment. All ASLAN units have 4 USB 3.2 Gen2, 3 RJ-45 with GbE and 2.5 GbE, and 3 COM ports, and provide M.2 expansion slots and SMA antenna holes for optional wireless connectivity. High computing speed of Intel® 11th Core i Processor suitable for industrial application and with 2 comprehensive copper heat pipes pull heat away and enhance reliability. ASLAN-W10 series panel PC integrates the LCD and touchscreen technology to facilitate data visualization and increased productivity in field application and brand new Smart factory.
Touch Screen & External Screen
Based on the touch screen and high speed ethernet, the real-time data and report will be displayed on the panel PC. Our panel PC will assist operators or managers in monitoring the product line information for better decision making and strategic planning by real-time touch screen. ASLAN-10 series panel PC also comes with HDMI and DisplayPort export for connecting multiple monitors. Dual video output is able to export two independent displays at the same time for your external applications to enhance the work efficiency.
Extensive I/O Interfaces
It provides three COM ports (RS-232), two GbE LAN, one 2.5GbE LAN, four USB 3.2 Gen2 ports, and eight digital input/output connectors. With USB 3.2 Gen2 ports, high-speed data transferring may reach 10 Gbps.
High speed Wireless Communication Technology Application
Two Gigabit LANs and one 2.5GbE may simultaneously facilitate RTU (Remote Terminal Unit) connections, M2M communication between machines or factories, as well as support company intranet and cloud connections.
In an Industry 4.0 application, vast amounts of relevant production information generated by various manufacturing sources, sensors, and communication with RTUs and/or other devices can be collected, processed, and passed on to centralized production management via one LAN. The second LAN port could allow the panel PC to integrate additional industrial equipment, enabling better M2M communication by exchanging information within buildings and remote locations. The third LAN port could link servers via clouds and cloud-based applications, resulting in conclusive information for viewing and real-time control.
By taking advantage of ASLAN's dual Gigabit and one 2.5GbE LAN port configuration, factory automation projects will see accelerated time to market, increased efficiency, cost reductions, as well as higher overall system quality.
High Efficiency 11th Gen. Intel® Core™ Processor with Fanless System
We all knew the 11th Gen Intel® processor would also come with high temperature, so ARBOR dedicated everything to reducing the temperature without reducing the efficiency of the 11th Gen. processor and make our panel PC stay in the limited dimension. With 2 comprehensive copper heat pipes, pull heat away out of the chassis and enhance reliability.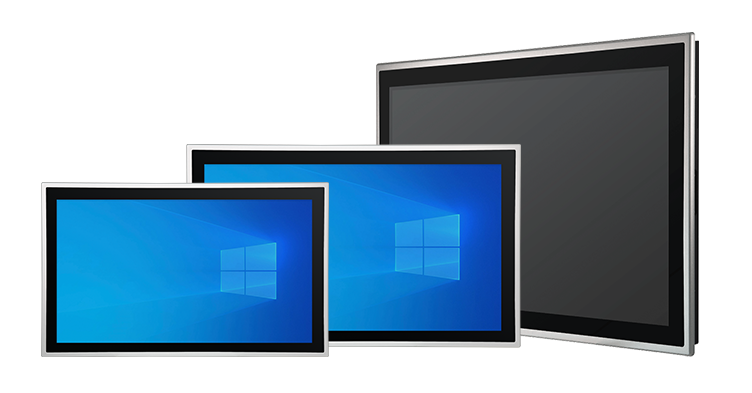 Features
Fanless 21.5"/ 18.5"/ 15.6" Wide-Screen Industrial Panel PC with Intel® Core i Processor
LCD Display w/ LED Backlight
Flat panel with PCAP touch screen
IP65 compliant front panel
Anti-scratch surface: 7H hardness
Serial Ports (RS-232/422/485), RS-485 w/ auto-flow control