ARBOR Introduces The EmETXe-i90M0 COM Express Basic Type 6 module with 7th Generation Intel® Core™ Processor
ARBOR Technology, a leading provider of embedded computing solutions, announces the release of the ARBOR EmETXe-i90M0 COM Express Type 6 Module. Built on Intel's new 14nm process technology, the EmETXe-i90M0 is based on the Intel® 7th Generation Core™ processors (formerly codenamed "Kaby Lake-H"), and supports the Intel ® Turbo Boost Technology. This increases the CPU processing speed to deliver breakthrough CPU performance, excellent graphic capability, as well as the enhancement in security and management functions. The above features make the module ideal for intelligent applications in several market segments, such as medical, digital surveillance, gaming, digital signage, communication and defense.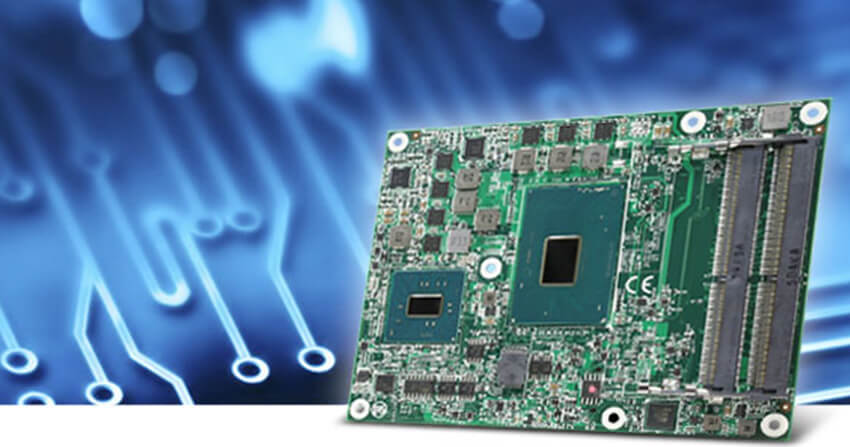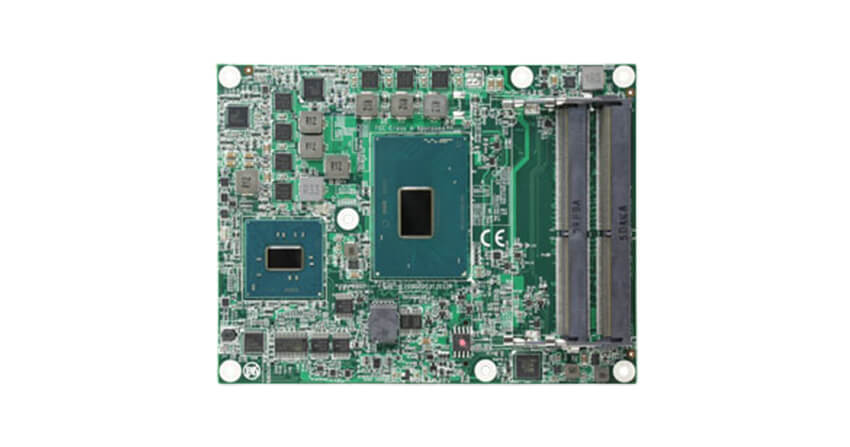 New Intel® HD Graphics 630 delivers stunning and responsive visuals in 7th generation Intel® Core™ processors, including Ultra HD/4K display and additional codec support. Enhanced security and manageability features help to drive down total cost and risk, protecting data and preventing malware threats.
Embedded computers allow the connection of up to three independent display interfaces via HDMI 1.4, LVDS and embedded DisplayPort (eDP). When using DisplayPort 1.2, the individual displays can be daisy chained to take advantage of simple wiring. Native USB 3.0 support provides fast data transmission with low power consumption. The two SODIMM sockets can be equipped with up to 32GB SODIMM DDR4 memory.
The strength of the EmETXe-i90M0 lies in the flexibility and customization for each particular application. It supports a wide range of I/O ports including eight USB 2.0 ports, four USB 3.0 SuperSpeed ports, one PCI Express x16 (generation 3), eight PCI Express lanes and four SATA ports with 6 Gb/s SATA RAID. Gigabit Ethernet support via the Intel® i219-LM GbE LAN controller (with AMT 11 support) which enables fast and flexible system extensions, completes the highly flexible design.
The EmETXe-i90M0 is available now; please contact local sales support.
The following CPU variants are supported by the module:
| | | | | |
| --- | --- | --- | --- | --- |
| Processor | Cores | Cache | Basic / Turbo Clock [GHz] | TDP / Configurable TDP-down [W] |
| Intel® Core™ i7-7820EQ | 6 | 8MB | 3.0 / 3.7 | 45 / 35 |
| Intel® Core™ i5-7440EQ | 4 | 6MB | 2.9 / 3.6 | 45 / 35 |
| Intel® Core™ i5-7442EQ | 4 | 6MB | 2.1 / 2.9 | 25 / -- |
| Intel® Core™ i3-7100E | 2 | 3MB | 2.9 / -- | 35 |
| Intel® Core™ i3-7100E | 2 | 3MB | 2.1 / -- | 25 |