ARBOR Introduces The EmETXe-i91M0 COM Express Basic Type 6 Module with 8th Generation Intel® Core™ Processor
ARBOR Technology, a leading provider of embedded computing solutions, announces the release of the ARBOR EmETXe-i91M0 COM Express Type 6 Module. Built on Intel's most up-to-date and optimized 14nm process technology, the EmETXe-i91M0 is based on the Intel® 8th Generation Core™ processors (formerly codenamed "Coffee Lake-H"), and supports the Intel® Turbo Boost Technology. This increases the CPU processing speed to deliver breakthrough CPU performance, excellent graphic capability, as well as the enhancement in security and management functions. The exceptional platform performance makes the module ideal for intelligent applications in several market segments, such as medical, digital security and surveillance, gaming, digital signage, graphic intensive entertainment and defense.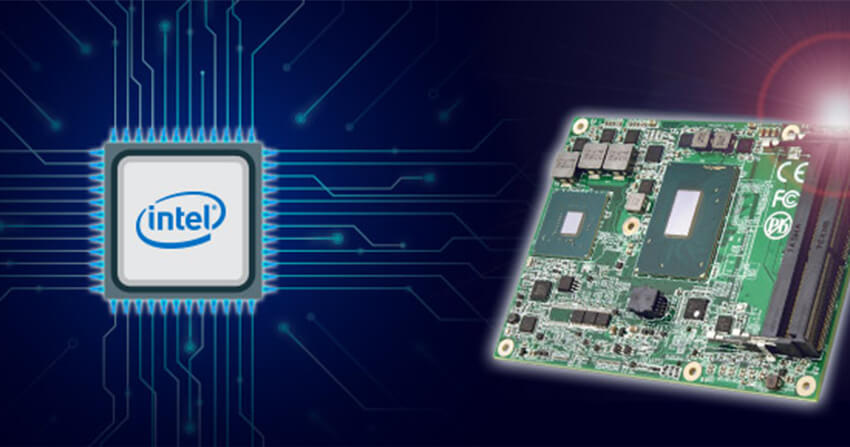 Leveragine Intel® UHD Graphics 630, the EmETXe-i91M0 delivers stunning and responsive visuals in 8th generation Intel® Core™ processors, including Ultra HD/4K display and additional codec support. It supports up to three independent displays via the rich graphics outputs, including LVDS, DDI and analog RGB ports.
The strength of the EmETXe-i91M0 lies in the flexibility and customization for each particular application. The two SODIMM sockets can be equipped with up to 32GB SODIMM DDR4 memory. It supports a wide range of I/O ports including eight USB 2.0 ports, four USB 3.1 SuperSpeed ports, one PCI Express x16 (generation 3), eight PCI Express lanes and four SATA ports with 6 Gb/s SATA RAID. Gigabit Ethernet support via the Intel® i219-LM GbE PHY (with AMT 11.5 support) allows it to facilliate remote maintenance and administration.
Furthermore, the EmETXe-i91M0 supports wide temperature range operation from -40°C to 85°C for reliability in extreme conditions. With an wide input voltage of 8.5V to 20V DC, the model is well suited to industrial and machine network applications.
The following CPU variants are supported by the module:
| | | | | |
| --- | --- | --- | --- | --- |
| Processor | Cores | Cache | Base / Turbo Clock [GHz] | TDP / Configurable TDP-down [W] |
| Intel® Core™ i7-8850H | 6 | 9MB | 2.6 / 4.3 | 45 / 35 |
| Intel® Core™ i5-8400H | 4 | 8MB | 2.5 / 4.2 | 45 / 35 |
| Intel® Core™ i3-8100H | 4 | 6MB | 3.0 / -- | 45 / 35 |