ARBOR Launches FPC-7900 Series Robust Box PCs for Industry 4.0 Automation
The leading industrial Box PCs feature with a plenty of connectivity, and a choice of Intel® 7th generation Core™ processors as well as Intel 6th generation Xeon® CPU
ARBOR Technology, a leading provider of embedded computing solutions, is pleased to introduce an addition to its long-running FPC line of industrial automation systems computers. The advanced new FPC-7900 series, which includes four different models, delivers reliable operation, plenty of onboard I/O, unparalleled expansion and configuration flexibility, multi-standard support, and scalable performance to address numerous applications and project requirements, making it suitable for use in a wide range of industrial environments with particular emphasis on Industry 4.0 automation applications.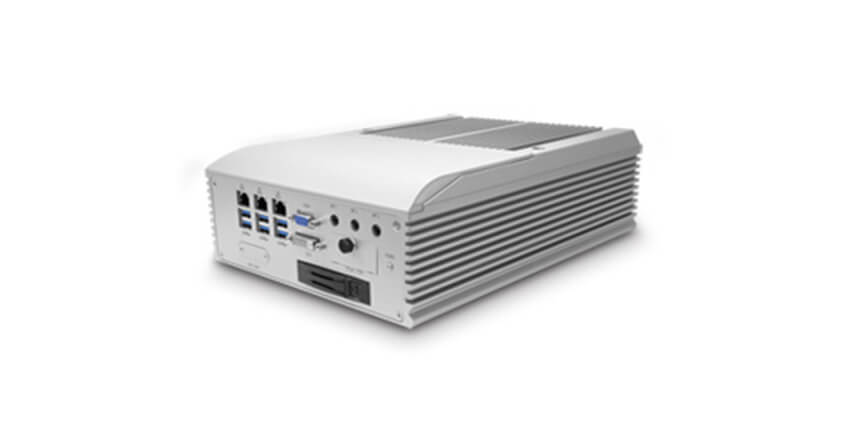 Better Performance and Application-ready Construction
Building on the success and DNA of existing FPC models, the new FPC-7900 Series incorporates state-of-the-art technology and is ARBOR's most advanced Box PC solution ever. FPC-7900 models are based on Intel® 7th generation "Kaby Lake" Core i3, Core i5, Core i7 processors and Intel C236 chipsets. Manufactured on the latest 14-nm technology, 7th Gen Intel Core processors offer improved power efficiency, enabling fanless operation even at high performance levels. If even more power is needed, ARBOR offers a 65 watt TDP version with Smart Fan control. All Kaby Lake-based models run Windows 10. For customers wishing to run Windows 7, a (6th gen) Intel Xeon option is available as well.
The FPC-7900 Series comes in two different form factors differentiated by their internal expansion capabilities. Available with the same processors and standard connectivity, but deviating from the base model by a taller housing with a vertical riser card, ARBOR offers models with three different combinations of PCI and PCIe expansion slots. These offer room for a PCI slot and a PCIe x16 slot (FPC-7901); a PCIe x16 slot and a PCIe x8 slot (FPC-7902); or two PCI slots (FPC-7903). This support of standard PCI or PCIe expansion cards greatly broadens the application potential of the FPC-7900 Series for all sorts of industrial applications.
Rich I/O Interface and Functional Design
Designed as powerful general purpose industrial computers, the FPC-7900 series is equipped with a generous complement of industry standard I/O ports, including six USB 3.0 ports, four serial RS232 DB9 ports, and two serial RS-232/422/485 ports. Three Ethernet RJ45 jacks allow connection to multiple networks. Four video ports including one DP/HDMI Combo support different video standards (VGA, DVI-D, HDMI, and DisplayPort), and the system can drive three independent displays. Its front I/O is ideal for wall mount application.
Depending on the chosen processor, the FPC-7900 Series provides either fanless operation or Smart Fan control. With Smart Fan control, the system can support CPUs with TDP (Thermal Design Power) up to 65W. When mandated for a high-TDP processor option, Smart Fan technology provides greater efficiency and energy-savings to active air cooling. FPC-7900 Series support dual SATA SSDs, one inside for security protection and one that is externally accessible for easy maintenance. The systems also come with an easily swappable RTC battery for CMOS battery replacement.
Security and Safety Protection
The FPC-7900 Series offers a wide-range DC Power input of 9-36V, resistance to vibration, shock, humidity and temperature extremes. COM ports are isolated to protect equipment from electrical surges and transient voltage spikes. TPM 2.0 (Trusted Platform Module) technology provides hardware-based security by generating, storing, and managing the use of cryptographic keys.
FPC-7900 Series models are available now. Please contact your local sales representative, or email ARBOR at
sales@arbor-technology.com