ARBOR Upgrades Its Ultra-Rugged 5-inch Handheld Device to Android 7.0 Nougat
The upgraded GT-500 features better performance and operation for businesses to accelerate their IoT deployment.
ARBOR Technology, a leading provider of embedded computing solutions, announced an upgrade to Android 7.0 Nougat for its GT-500 handheld device. The GT-500 is an ultra-rugged 5-inch handheld computer designed for mobile workers to use in the most demanding industrial applications. Android 7.0 Nougat brings better performance and operation of the system to ARBOR's GT-500, making it an even better IoT terminal for businesses to accelerate their IoT deployment across all industries.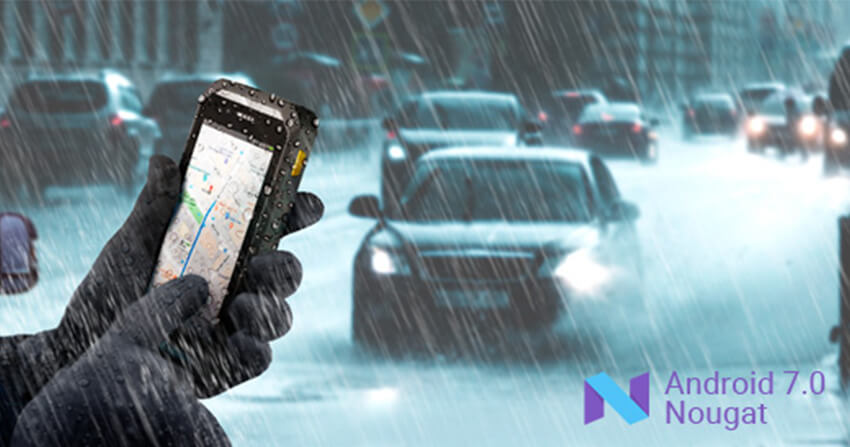 Get Things Done Faster
Reliable uptime and optimized management of background processes are critical for any enterprise-grade device. Android 7.0 Nougat enhancements include faster system updates, improved notification interaction, split-screen operation, and a revamped settings menu, all helping to make the GT-500 run better and even easier to use. Optimized power management with an improved doze mode, another benefit of Android 7.0, allows the device perform better and run longer between charges.
Reliable and Robust Design
The GT-500 is designed to hold up and excel in the most rigorous working environments. Though engineered to be tough, the user-friendly multi-touch interface, an ergonomic 5" display suitable for one-handed operation, and anti-slip coating design on the backside of the case, allow safe, easy handling and efficient use of the device. The GT-500 is IP67 rated, meaning it is dust and waterproof, and offers impressive 1.2m drop resistance.
Always Connected
In addition to 802.11 a/b/g/n Wi-Fi and Bluetooth to ensure reliable data communication, the GT-500 also features dual SIM card slots to support 2G/3G and 4G LTE bands. The ability to use multiple frequency bands including FDD/TDD-LTE, WCDMA, CDMA2000, TDS-CDMA, EVDO, GSM, and EDGE enables the GT-500 to seamlessly roam across various networks uninterrupted. When deployed in the field, comprehensive data collection capabilities and constant, reliable connectivity and communication are paramount. To that extent, the IoT-ready GT-500 has an integrated 1D/2D barcode reader, NFC reader, UHF reader and dual cameras to facilitate real-time data collection and processing.
Availability
The Verizon-Approved GT-500-V model is also available for North American market. To get a quote for the Android 7.0-based GT-500 and GT-500-V, please contact your local sales representative, or email ARBOR at
sales@arbor-technology.com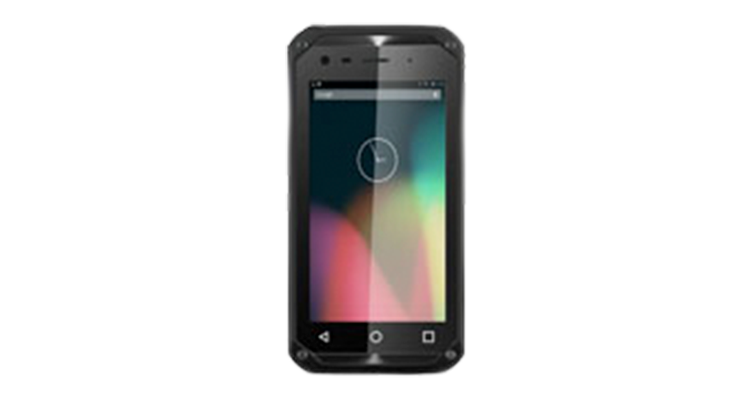 Gladius GT-500
5" Rugged Android™ Handheld Device with LTE solution
Supports Android 7.0
Quad-core ARM Cortex-A53 1.3GHz
Multiple connectivity including WLAN, Bluetooth, NFC and 2G/3G/LTE
IP67 rated water and dust resistance
Drop proof: Up to 1.5m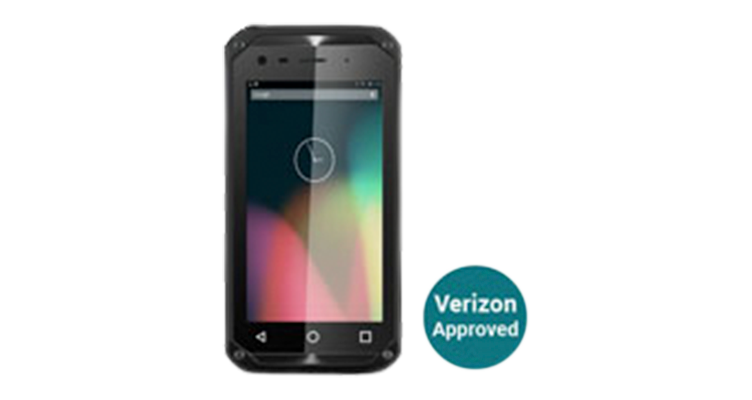 Gladius GT-500-V
5" Rugged Android™ Handheld for Verizon network
Verizon approved
Supports Android 7.0
Quad-core ARM Cortex-A53 1.3GHz
Multiple connectivity including WLAN, Bluetooth, NFC and 2G/3G/LTE
IP65 rated water and dust resistance
Drop-proof: Up to 1.2m (pistol grip not included)