B. Braun Turns Their Dialysis Armchairs into e-health Technology Vectors with ARBOR and Tmm
ANDRA Dialysis center (René Moreau unit) is starting its first steps towards e-health buying B. Braun new armchairs combined with Htabsolution (from ARBOR and Tmm software).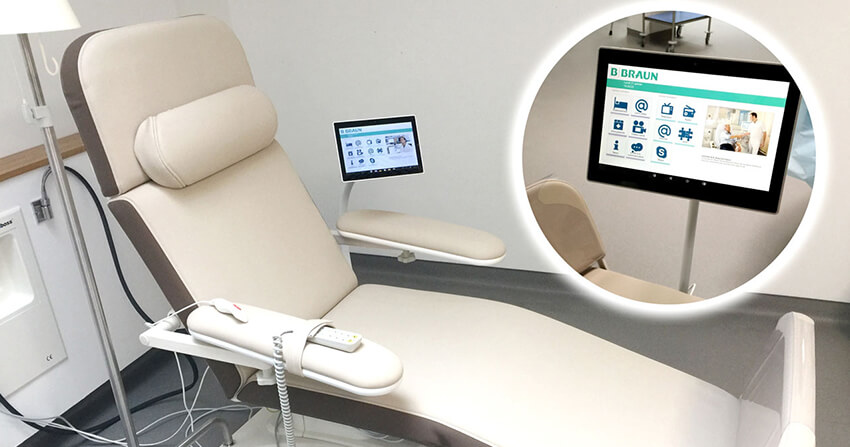 In the 9th district of Paris, ANDRA's 18 new armchairs arouse curiosity. Each one is equipped with 10" touch-screen terminal to liven up patients' waiting time, which is especially uncomfortable for patients suffering from kidney failure.
Nowadays, B. Braun, one of the world's leading providers and manufacturers of healthcare solutions, makes a substantial contribution to medical advancements.
"For this project, we joined forces together with Tmm software and ARBOR Technology in order to create a complete solution, dedicated to dialysis services or ambulatory services. Here rolling armchairs are equipped with touch-screens that allow teleconsultation and offer multiple infotainment services to the patient, from VOD and games to therapeutical education." says Mr. Michel Keller, Pharmacist at B Braun Medical.