ARBOR to Showcase 4K/UHD Video Wall Solutions at ISE 2018
ARBOR teams with STiNO to demonstrate digital signage innovation focusing on multiple independents displays, superior visual performance, and all-in-one platforms.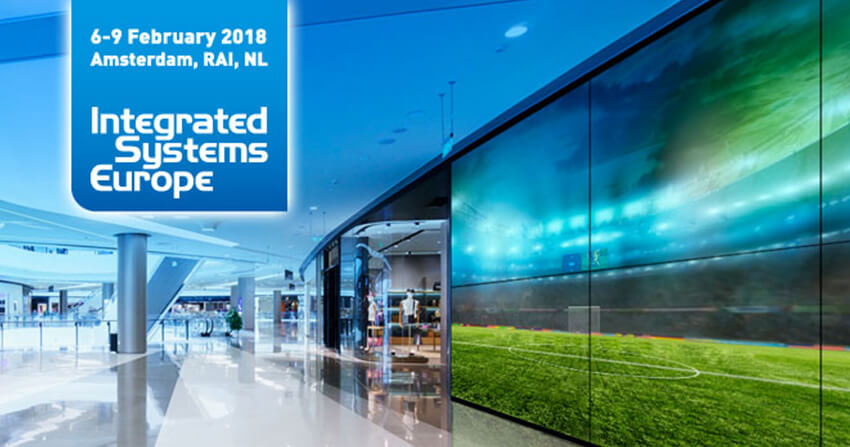 ARBOR Technology, a leading provider of embedded computing solutions, announced its participation at Integrated System Europe 2018 (ISE) on February 6-9, 2018 in Amsterdam RAI, NL. ARBOR will be co-exhibiting its solutions in Hall 8, booths E190. Preregister to get a free admission ticket and use invitation code 385211 HERE.
Integrated System Europe (ISE) is the world's largest AV systems integration show. At ARBOR's booth, visitors will not only find a broad portfolio of proven digital signage solutions, but also innovative new applications for commercial, hospitality, and retail environments. This year, ARBOR will partner with STiNO, a manufacturer for audiovisual communication software, to distribute its state-of-the-art digital signage solutions. Highlights include a 4K/UHD video wall solution, mobile device communication, as well as building access control systems with management solution.
Customized Services & Live Demos
ARBOR's ELIT-1900 ultra slim digital signage player supports 4K UHD video playback, delivering an immersive viewing experience with up to six displays, making it ideal for complex multimedia applications in retail, hospitality and public digital displays. Combined with STiNO's web-based content management system and management app for digital signage applications, the solution demonstrates the potential of dynamic, comprehensive, and versatile digital signage networks.
Extensive Product Range for Building Automation
Meeting the needs of a wide range of applications, ARBOR offers a broad product portfolio of digital signage players suitable for use as stand-alone systems as well as deployment in full building access control systems. ARBOR's 10-point projected capacitive multi-touch industrial-grade LCD flat panel displays provide the reliability and image quality required for digital signage systems deployed in public spaces, education facilities, hospitality and retail environments. And their PoE (Power over Ethernet) connectivity makes for easy installation and operation.