ARBOR at ISE 2018 Trade Fair for Digital Signage Innovation
ARBOR Thanks You for Your Visit at ISE 2018 in Amsterdam RAI, NL. ARBOR and STiNO held a join showcase to present its collaboration in tackling the software and hardware aspect of digital signage solutions.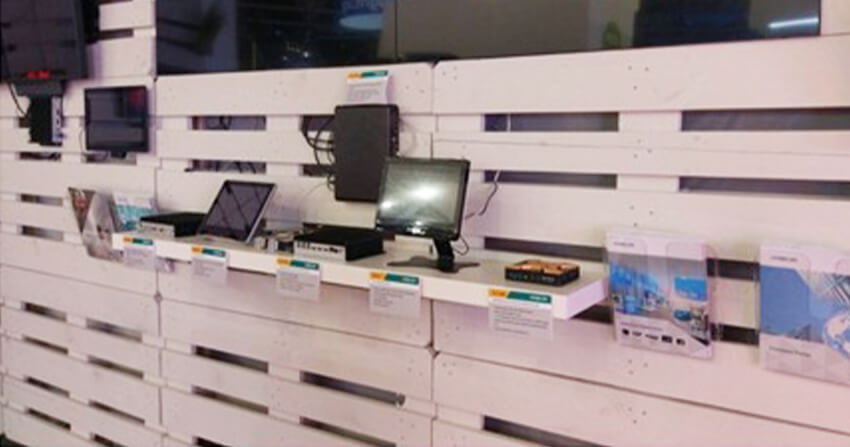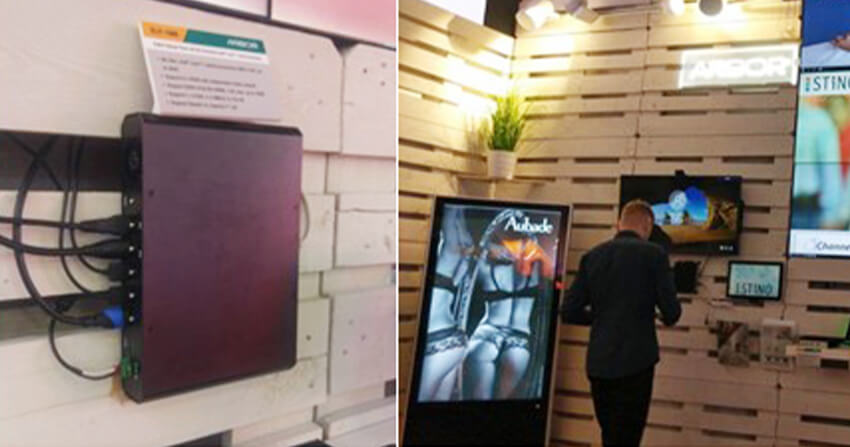 The Integrated System Europe (ISE) is the world's largest AV systems integration show held in Amsterdam RAI, NL. This year, the event generated tons of visitors from around the world, and had over 1200 exhibiting companies covering the total exhibition area. The ISE proved the ideal exhibition for ARBOR Technology to present its leading digital signage products to global visitors. The biggest key theme of ARBOR's presence was the collaboration with our partner STiNO, a manufacturer for audiovisual communication software, to distribute its 4K/UHD video wall solution, and stand-alone system.
"We are glad to be part of the STiNO's partner eco-system. It is a great opportunity to show visitors the advantages of our technologies combined with STiNO's cloud-based deployment and platform," said Eric Lee, CEO of ARBOR Technology. "STiNO is a top-rank digital signage software provider, by presenting the video wall solution and more, customers acquired the advantages and benefits needed for their business projects."
4K/UHD Video Wall Solution
ARBOR's ELIT-1900 ultra slim signage player supports 4K UHD video playback, delivering an immersive viewing experience with up to six displays, making it ideal for complex multimedia applications in retail, hospitality and public digital displays. Combined with STiNO's web-based content management system and management app for digital signage applications, the solution demonstrates the potential of dynamic, comprehensive, and versatile digital signage networks.
Digital Signage Player for Stand-alone Applications
Meeting the needs of a wide range of applications, ARBOR offers a broad product portfolio of digital signage players. ARBOR's ELIT-1050 digital signage players powered by Intel® Braswell SoC processor is offered with either Windows 7 or Windows 10 Operating Systems. It features a fanless design, ultra-low profile enclosure and dual HDMI. The ELIT-1050 also provides two GbE LAN ports, one half-size Mini-PCIe and one SIM card socket for network connection.
In addition, ARBOR was delighted to share a new prototype - the ELIT-1210, a digital signage players based on 3rd Generation AMD R-Series SoC. This low cost, highly reliable device features a fanless and compact design, with support triple-display for one HDMI and two DisplayPorts. Rich I/O interface includes dual USB 3.0 and six USB 2.0 ports (2x front, 4x rear).
Industrial-Grade LCD Flat Panel Display
ARBOR's KR1100 is a 10-point projected capacitive multi-touch industrial-grade LCD flat panel display. The Android-based Panel PC is based on Quad-Core ARM Cortex-A7 CPU 1.3G Hz, and supports PoE (Power over Ethernet) connectivity for easy installation and operation. The KR1100 has a rich I/O interface including dual DIO and a remote control with a learning mode. The 10.1" LCD Flat Panel has an operating temperature range from -10~50ºC, making it a perfect fit anywhere such as public spaces, education facilities, hospitality and retail environments.