ARBOR Announces an Android-based 10.1" Medical Terminal for Point-of-Care Applications
The M1012 features a 10-point multi touch screen, wireless communications, RFID/NFC reader, USB, audio and the RJ45 connector for PoE, which adding value to patients, clinicians and healthcare administrators.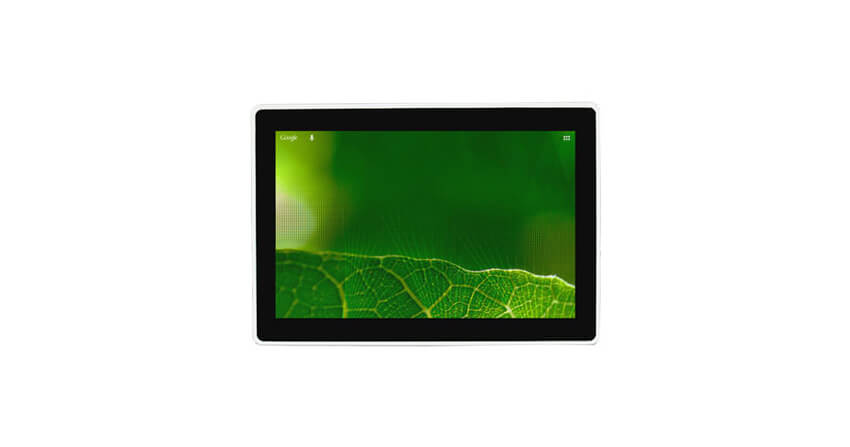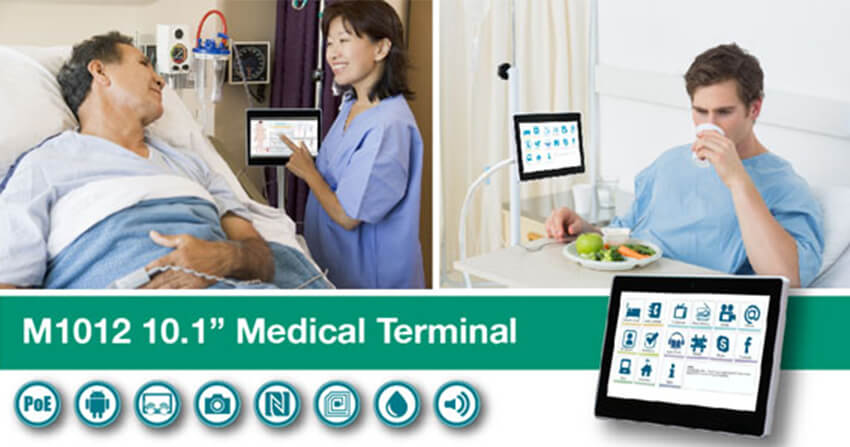 ARBOR Technology, a leading provider of embedded computing solutions, is proud to announce the M1012, a new 10.1" medical terminal, powered by TI OMAP™4470 Dual core Cortex™-A9 and Android OS 4.1.1. The lightweight, slim-profile multi-touch terminal is a perfect fit for beside infotainment and medical thin-client applications. The M1012 supports 75mm VESA and can be mounted with stands or arms. ARBOR provides a standard rolling stand for optimal choices, or you can refer to our combined solution, Htab, the all-in-one bedside infotainment.
M1012 looks stylish and modern. The slim device features 10.1" LCD 1280x800 HD resolution display, 10-point multi-touch screen, a 2.0 MP front-facing cameras, built-in microphone, and the hidden OTG micro-USB 2.0. It also supports WLAN and Bluetooth for wireless communication in addition to the physical buttons which makes it easier to control the volume, screen and power. Those features bring ultimate user experience for patients' bedside entertainment and service including meal ordering, room service, watching TV/movies, phone service, internet surfing and social networks during their stay.
Not only for patients, the M1012 is also an effective clinical tool for medical staffs to access patient medical records, explain medical conditions to patients, and to be remote managed and processed via the back office. The built-in RFID/NFC reader allows clinicians with the appropriate secure access to retrieve medical information. There is one hidden micro SDHC/microSD card socket that can be used for external storage (Max. 32GB).
The M1012 has a magnetic RJ45 connector for easier migration to Power over Ethernet (PoE) which saves installation costs, reduces space, and supports remote power feeding. The medical terminal has an IP65 compliant front panel, allowing staff to clean the device easily to minimize cross contamination. Moreover, it is IEC60601-1 (3rd edition), EN60601-1 (3rd edition), EN60601-1-2 certified, which assures protection against electrical shock. Those benefits can meet requirements from hospital to healthcare organizations of any size.
The M1012 is available now. Please contact your local sales representative for more information, or email us at
info@arbor.com.tw