New Flexible, I/O Rich Panel PC, iTC Series with Intel Elkhart Lake Processor
To fulfill today's industrial needs for Panel PC, continue increasing data loads, and integrate modern machine-to-machine (M2M) devices. With the requirement for IoT applications and fast network data transfers, ARBOR Technology, a leading provider of embedded computing solutions, had launched a new product family, the iTC Series of specialized industrial panel PCs.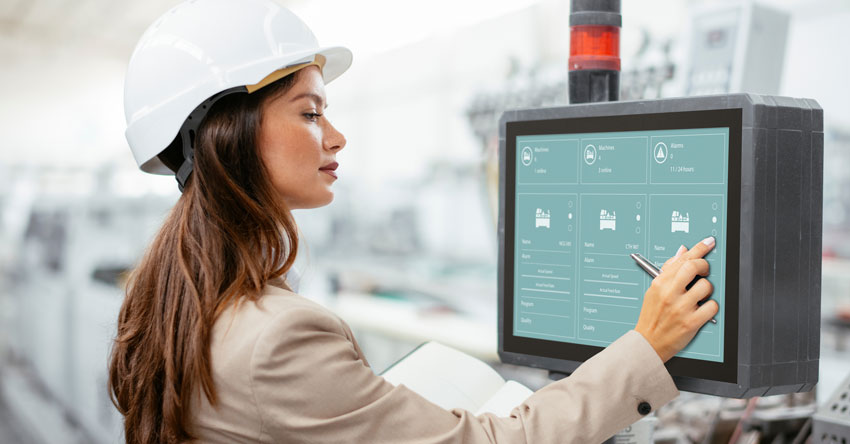 Flexible Design Panel PC for Industrial Automation
iTC Series comes with three size variants, 10.1", 12.1" and 15" which 10.1" supports capacitive multi-touch display and 12.1"/15" utilize resistive multi-touch display. The 10.1" is 16:9 aspect ratio, while 12.1"/15" are 4:3 in display aspect ratio, the wide variety of selections to suit different applications based on your projects.
A flexible designed based system supports multiple display variants that can also function as a stand-alone embedded controller without the panel display. The flexibility allows easy customization, improves upgradability, and has no limitation.
More Performance, Less Power Consumption with Intel Elkhart Lake Platform
The iTC Series is powered by Intel® Elkhart Lake platform, which has a 1.7x performance improvement on CPU, and a 2x performance improvement on GPU compared to the last generation platform. The iTC Series iTC-1101C, iTC-1121R and iTC-1150R are powered by Intel's Celeron J6413 processor, with the clock speed up to 3.0Ghz. This power-efficient CPU's overall power consumption is under 25w, and it is suitable for industrial applications.
Aesthetically Pleasing, Highly Functional ID Design for Industrial Applications
iTC Series has an elegant design philosophy, aesthetically pleasing. The fanless design with two-tone color and clearly labeled I/O diagrams, storage locations, and expansion locations allow easy maintenance. Technicians can easily reference the casing diagrams for quicker operation.
The panel bezel corner edge was flattened to suit any embedded application's aesthetic design better, and embedded applications generally prevent easy access to the panel PC from its housing. Therefore ARBOR designed the external power switch that can be easily customized onto the equipment for power access.
I/O and Expansions
The iTC series has 4x USB 3.2 Gen 1 ports, 2x DB-9 for RS232/422/485 and 8bit Digital I/O for your industrial connectivity. For IoT applications and fast network requirements, iTC series are equipped with a Gigabit ethernet and a 2.5 Gigabit ethernet connectivity. The iTC Series support an M.2 storage, and a miniPCIe slot for expansions. The 12.1"/15" variants also support 2.5" drive bays for storage expansion, and an extended version also have PCIe expansion available as well.
SIP Integration
The iTC panel PC is designed with special mounting brackets that can install ARBOR's SiP Power Backup System. The SiP Power Backup System is a supercapacitor-based UPS that is environmentally friendly and protects your computing systems with enough electricity during power outrage for safe power shutdowns and other safety procedures.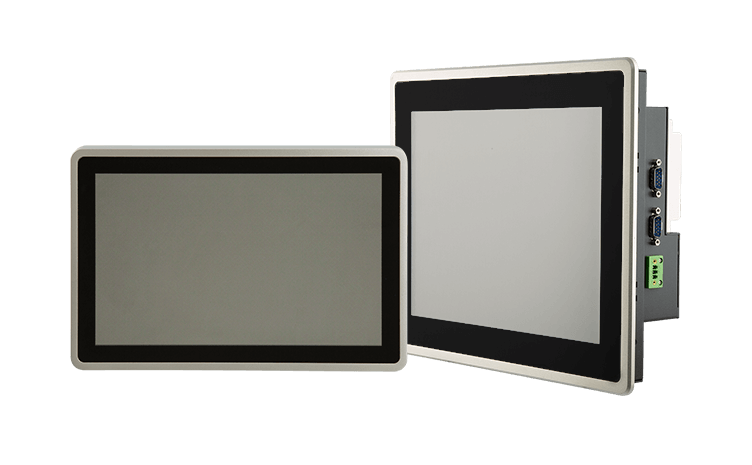 Features
Intel® Celeron® Processor J6413 (1.5M Cache, up to 3.00 GHz)
10.1" 1280 x 800 WXGA, 12.1" & 15" 1024 x 768 XGA LCD display
Fanless design w/ aluminum front bezel
Flush front panel w/ IP65 waterproof compliant
Support 2.5GbE LAN and USB 3.2 Gen1 (5Gbps)
Easy-accessible expansion for storage and wireless module
9~36V wide-range DC input with reverse protection