Multimedia: a Key Role in the Rehabilitation of Disabled Patients
In rehabilitation centers, the recovery often is long and difficult.
Injured, often traumatized, people leave the intensive care unit to relearn to live despite their disability, or even in the worst case, their paralysis. In Belgium, University Hospital of Liège has introduced patient terminals in the rooms of its rehabilitation department, to help patients accept their loss of mobility, and to regain morale. Ingenious and personalized robotic systems have been set up to offer them a new autonomy.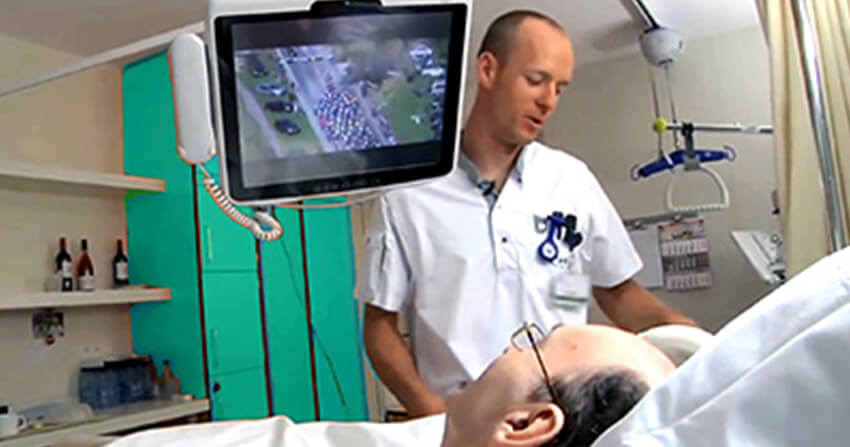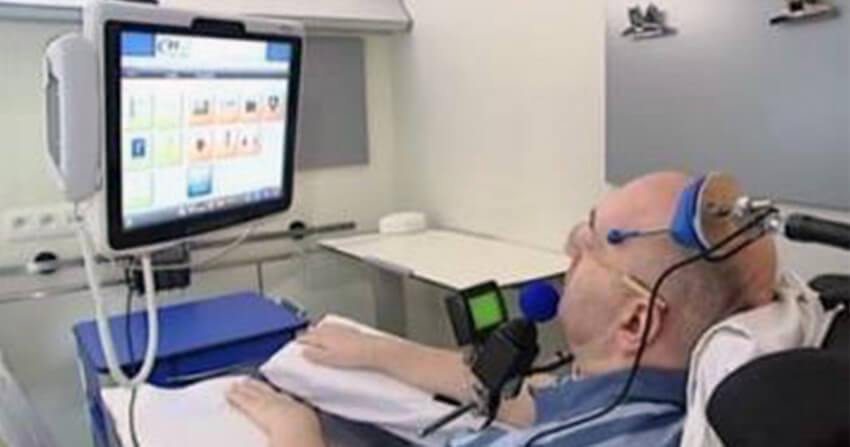 © Video of the University Hospital of Liège realized by Instants Productions. * Case study jointly written with Tmm Software.
The infotainment terminal against patient isolation
Outside of visits, the patient is, most of the time, alone and immobilized. Located near their bed, the patient health terminal is a gateway to the outside world. Through the intuitive interface of the Tmm Software MultiMed suite, it is easy to access numerous entertainment services (radio, VOD, reading, games), automation control (shutter switches, light, nurse call), ways of communication (social networks, family portal, videophony) and even therapeutic education in order to mentally engage the patient in a process of healing.
The necessity to customize the installation for heavy handicaps
The deployment in a rehabilitation center such as that of the University Hospital of Liège requires adaptation, or even personalization in order to deal with the diversity of disability situations. The challenge was huge: how to allow a person with quadriplegia to use a multi-touch screen? Several solutions were tested by the Integrator Engie and then approved in situation: a tracker, following special glasses movements for example, or associated with a sensor on patient's temple, allows him to select and validate the various applications. Only one movement can be enough to manage the solution.
In the case of a remission, imagine an immobilized person gradually finding again the use of his hands, then sensors can be replaced by a mouse "roller". These flexible and agile devices follow the evolution of the pathology and assist in patient's rehabilitation by valorizing their progress.
A device that improves the caregiver-patient relationship
Patient Health Terminals deployment in healthcare facilities is intended to revolutionize the caregiver-patient relationship. As the patient gains comfort and autonomy, since they no longer need to call the nurse for the slightest change of a TV channel, the visits of the service doctor are also lengthened for a better dialogue.
In fact, via a secure access to the patient's file, the doctor reports their diagnoses and medication changes directly from the electronic records, in the room, and thus gain time to explain using computerized MRI documents an operation.
The MultiMed interface also facilitates dialogue using pictures and graphics in front of children or people who have lost speech ability.
Some institutions even have plans to use ARBOR terminal for future videoconferencing tele-consultations between patients, hospital doctors and family doctors.
Curious about this revolutionary innovation for medical institutions, some national TV channels sent their journalists for a report at the University Hospital of Liège: [French and English subtitles are available in the settings of this video.]