ARBOR Introduces New IoT-800N RISC-based Panel PC for IoV, IIoT Applications
RISC-based 8" Panel PC with the Rockchip PX30 quad-core processor
ARBOR technology, a leading provider of embedded computing solutions, is pleased to introduce the new IoT-800N RISC-based panel PC with built-in OBD II for vehicle application. With Rich I/O and wireless options, the IoT-800N is a suitable device for fleet management, driver fatigue monitoring and Industrial Automation.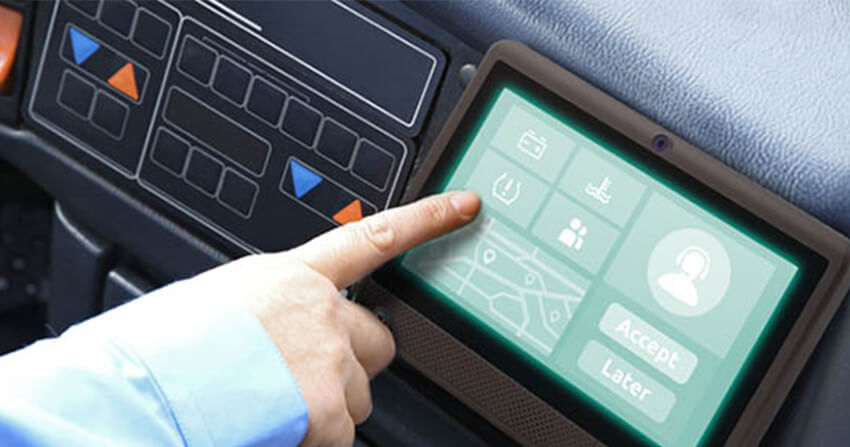 Use the IoT-800N for driver's safety and IoV
The IoT-800N is powered by Rockchip PX30 ARM-Based processor. With 2GB of soldered-on DDR4 memory, this new quad-core processor translates to a 45% performance improvement over the previous generation.
In fleet management, IoT-800N's built-in OBD II function can communicate with the in-vehicle applications, such as display status information and data collection. The data can easily transmit to the cloud or server for monitoring management and analysis.
The new IoT-800N integrated all-in-one LTE module that enables GPS and voice-call to immediately communicate with the fleet management without the needs additional devices.
Using an onboard 8 megapixel camera, the IoT-800N can be used in fleet management for driver fatigue monitoring to help reduce safety risks. For wireless connectivity, IoT-800N is capable of supporting Bluetooth 4.0, Wi-Fi, GPS and LTE.
Versatile, safe, and adaptable for your work environment
The new 8 inch touch display is the perfect size to provide operators a better viewing angle and brightness range to allow for more flexibility on mounting and placement designs.
IoT-800N can withstand operating temperatures between -20-70ºc. Wide-range power input and IGN power management allows for versatile usability in various industrial scenarios.
The IoT-800N has built-in RS232/422/485 COM ports, 3x DI/DO, USB ports and a LAN port and also supports large capacity MicroSD Cards up to 128GB, suitable for Industrial Automation.
Operating Systems
The IoT-800N currently supports Android 8.1 and Ubuntu 16.04 and ARBOR offers customization services to tailor-make the Linux OS to suit your project requirements. ARBOR's IoT-800N RISC based panel PC is available now. Visit
ARBOR's ARM-Based Computing Platform
for more information or contact your local sales reprehensive at
sales@arbor-technology.com