IOTHINGS MILAN
Location: MIND, Milano
Date: 3 - 4 April, 2019
Booth No.: 29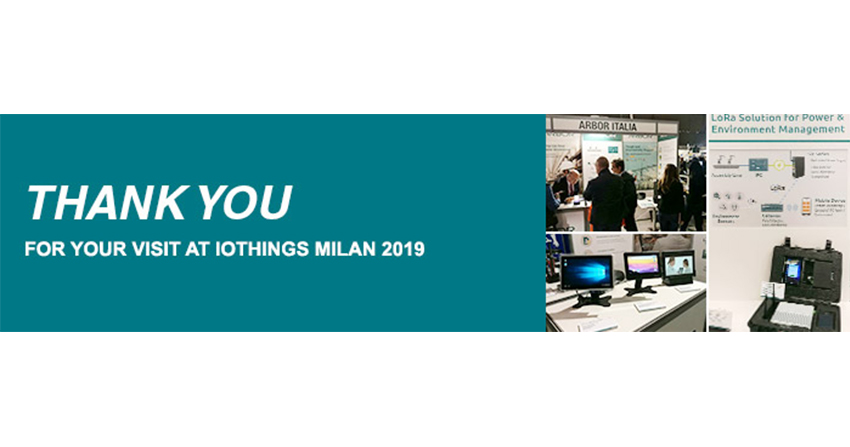 IoThings Milan 2019 has concluded successfully thanks to all our visitors and your support. We hope you enjoyed your visit and that our specialists provided you with the valuable insights you need for your next projects. We look forward to seeing you again in the near future.
Visit our Website and follow us on ARBOR's Social Media Platforms. Connect with us on LinkedIn, Twitter, Facebook and subscribe to our official YouTube channel for more the latest news, updates, product introductions, event highlights and more!
Please do not hesitate to contact us with any questions you may have via email or
visit our website.
ARBOR Booth Tour