ARBOR's Quick Boot Technology Enables Ultra-Fast Windows Boot
ARBOR Technology Corp., a leading provider of embedded computing solutions, is pleased to introduce the latest Quick Boot technology which enables its x86-based embedded systems to speed up the boot process. This feature greatly decreases boot time to about 6 to 8 seconds from power on to a fully running Windows system, thus achieving premium efficiency to an embedded system.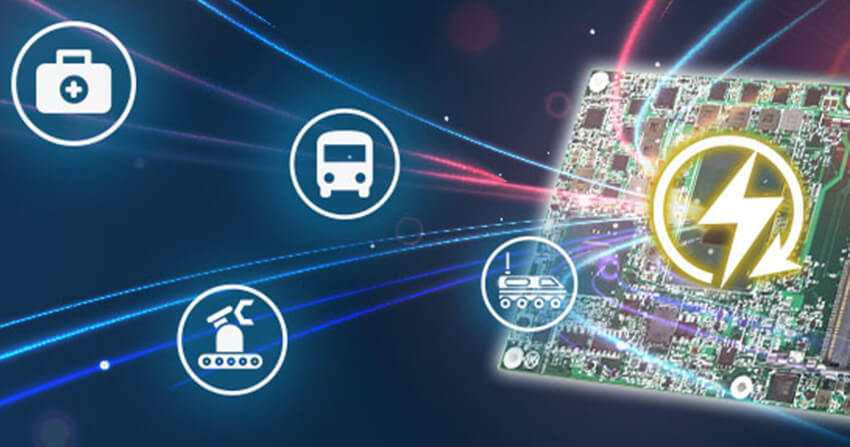 Quick Boot Performance Test Results
Model: CPU module EmETXe-i89M3 w/ carrier board PBE-1705 OS: Windows 10 64-bit with standard functions including USB, storage, video and audio. Power Mode: AT mode
ARBOR Quick Boot Highlights
With profound experience in embedded solutions, ARBOR's Quick Boot feature optimizes the boot process to reduce system boot time. While some fast-booting techniques inevitably sacrifice certain features and cause problems in some circumstances, ARBOR's Quick Boot distinguishes itself from others with the following features:
BIOS setup access capability: ARBOR's Quick Boot retains BIOS access so that users can still access BIOS Setup up during the boot process.
Boot from generic storage devices: With ARBOR Quick Boot, users can boot from an optical drive or USB drive to install an operating system.
Intel® Manageability Engine (ME) availability: When using ARBOR Quick Boot, the Intel® Management Interface is still enabled for administrators to access ME features.
Not affected by CMOS battery condition: As a drained CMOS battery or the absence of a CMOS battery will cause a computer to reset during the boot process, ARBOR's Quick Boot is retentive regardless of CMOS battery existence. It guarantees one time boot from each power up; no system reset or reboot is required
Satisfy General and also Time-Critical Applications
ARBOR's Quick Boot allows not only a fast bootup sequence but also a startup to a full-service environment to ensure everything is working properly. It delivers a better user experience and also contributes efficiency to a system. With Quick Boot, a system can be fully operational within a very short timeframe and thus ready to execute applications and user interaction. For example, automation systems in a factory can initialize quicker and operate more efficiently. An infotainment system can be more quickly responsive to user's demands. Apart from general applications, this feature is particularly useful to sectors with time-critical applications such as emergency response and public safety. Vehicle computers, medical equipments, military systems, rescue robots are also good candidates to implement Quick Boot feature in their systems.
Taking Reliability and Usability into Account
Considering the reliability demands of embedded systems, most embedded systems are designed with generic boot procedures to satisfy general requirements. To meet the specific needs of various use cases, ARBOR delivers a customized Quick Boot service for customers' applications and hardware platforms. From startup components and access to hardware to keeping necessary functions, the ARBOR Quick Boot functionality is built based on a customer's unique environment. The implementation is to achieve very fast startup times without sacrificing reliability and usability.
Customized Quick Boot Solution
As a leading player in the embedded realm and a member of the Intel Solutions Alliance, ARBOR is dedicated to delivering innovative technology to its x86-based embedded solutions. In addition to the CPU Watt Reduction (CWR) technology previously released aiming to limit CPU power and deliver higher power efficiency, ARBOR's Quick Boot is another innovation that demonstrates ARBOR's technical strength. The advancement also enhances ARBOR's customization competency to satisfy customers' individual embedded applications. As a highly customized and project-dependant functionality, the Quick Boot feature can be implemented with ARBOR's embedded boards featuring Intel Skylake and later processors upon customer's request. Contact us about your project requirements to benefit from the ARBOR Quick Boot feature.
| | | | |
| --- | --- | --- | --- |
| Conditions/CPU | I7-6822EQ | I5-6442EQ | E3-1505M |
| AT/DP4K/Win Logo | 4"74 | 4"81 | 4"59 |
| AT/DP4K/Win Ready | 6"84 | 7"88 | 7"30 |
| AT/LVDS/Win Logo | 3"47 | 3"66 | 3"72 |
| AT/LVDS/Win Ready | 6"08 | 6"33 | 6"11 |