ARBOR Digital Signage Drives Fan Engagement & ROI in Venues
In modern sports arenas, large screen, outdoor LED digital signage is playing a crucial role in attracting corporate sponsorship. In the days of printed banners, communications and advertising were static. No matter what the event, the display remained unchanged for an entire season. It took weeks to design, print and install replacement banners.
This has all changed with the introduction of outdoor LED digital signage. It's now possible to regularly update the visual message to suit the specific event and audience. With the ability to promote the right product at the right time to a targeted audience, the sponsor is certain to increase the returns on their advertising budget. Outdoor LED digital signage also allows multiple sponsors to share the same advertising space. Now there are opportunities for smaller, community-focused companies to support their local team.
Enhancing the Arena Experience with Outdoor LED Displays
High definition, flat-screen televisions have allowed fans to view the game in the comfort of their own home. In response, stadiums have had to embrace a fresh approach to enhance the visitor experience. Digital signage has played a significant role in transforming the live match and drawing a crowd. With digital signage controllers, outdoor LED displays can play live video and instant replays. This enables everyone in the stadium to be fully immersed in the action. Add this to the rousing camaraderie of thousands of other fans, and you create an atmosphere worth paying for. In addition to the game, player information and stats can be shared on the big screen, as well as details of forthcoming events. All across the globe, creative use of LED digital signage has been used to engage with fans, deliver timely promotions and respond to unforeseen events; all of which adds to the visitor experience.
Sponsor-Ready Infrastructure
Sponsorship is vital for maximizing the profitability of sports stadiums. To be viewed as an attractive proposition, the venues now need to offer sponsor-ready infrastructure. The design and construction of the stadium must incorporate digital signage. The sponsors need to be confident of building brand awareness and generating revenue. Digital signage enables advertising to be dynamic, responsive and eye-catching. Moving graphics have been used to great effect to attract attention and engage with the audience whilst regular updates allow a message to be communicated at the optimum time. When an established signage company was looking for a robust digital signage controller, they approached ARBOR Technology to discuss the options. Having considered their requirements, we recommended the ARES-530WT and our custom configuration service. Our solution delivered the desired results and has now been implemented in a number of international sports arenas.
Embedded Digital Signage Controller at the Heart of Operations
ARBOR's ARES-530WT fanless embedded controller with Intel® E3845 / J1900 Processor lies at the heart of the digital displays in a number of sporting arenas. It may be small, but this compact, cost-effective device is capable of controlling up to 30 digital signs. The long-term availability of robust parts also ensures that the technology is reliable, even with almost consistent use. Any device designed for outdoor LED digital signage has to be completely dust and moisture resistant. The ARES-530WT embedded controller can also operate effectively in temperatures ranging from -40 to 85°c and includes a dual storage system for SW raid. This fanless embedded controller is also UL 508 Certified, meeting the standard for industrial control equipment. The ARES-530WT embedded digital signage controller is also suitable for related applications, including billboard advertising, retail displays and infotainment boards.
Simplifying the Management of LED Digital Signage
The combination of a reliable digital signage controller, long-lasting LED lighting and weatherproof casings minimize the maintenance requirements for digital displays. Advanced technology also enables superior quality images to be produced with low power consumption; beneficial in terms of costs and environmental impact.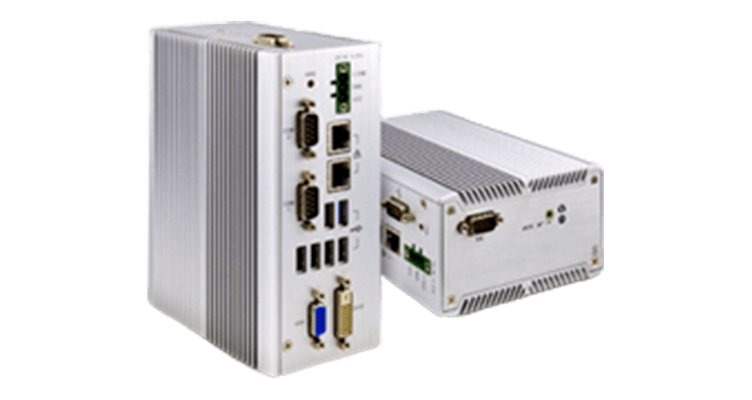 ARES-530WT
Wide Temperature, Embedded Fanless Controller
Fanless, Cable-less and Modularized Design
Wide Range DC Power Input (9 ~ 36V)
Easy Installation/Maintenance
Wall/Din Rail Mount
Wide Operating temperature
UL508 Certified (J1900 SKU)