ARBOR Introduces the FPC-9002-P6 with 6 GbE PoE Ports for Machine Vision Applications
A dedicated machine vision controller feature with customizable I/O boards, and a choice of Intel® 7th generation Core™ processors as well as Intel 6th generation Xeon® CPU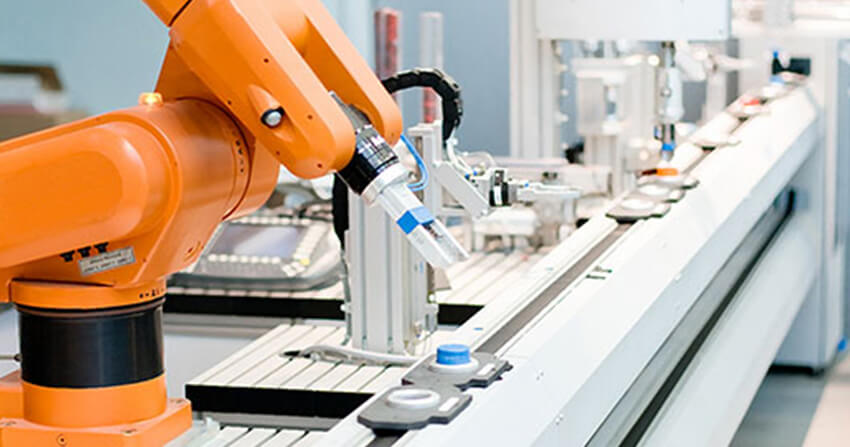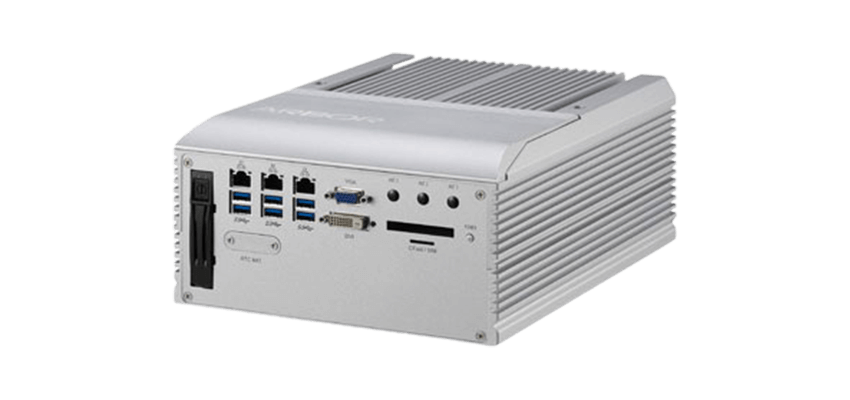 ARBOR Technology, a leading provider of embedded computing solutions, is pleased to announce the FPC-9002-P6 – a new model in its FPC series of rugged modular BOX PCs. The FPC-9002-P6 is a dedicated industrial-grade controller available with Intel® 7th generation "Kaby Lake" processors as well as with a (6th gen) Xeon option. The new model is designed to deliver high-performance computing and maximum flexibility for Machine Vision applications.
Modular, Customizable Design for Flexible Configuration
The FPC-9002-P6 provides rich general purpose onboard I/O plus six 802.3af compliant PoE Gbe Ethernet ports for GigE cameras, two PCIe expansion slots (x16 and x8), as well as RAID 0/1 support for extra performance via striping or reliability via mirroring. The range of available graphics interfaces includes DP, HDMI, VGA and DVI for direct control of three independent displays. The product features a modular, customizable design that accommodates stackable expansion boards providing Gbe LAN, COM, and DIO ports, as well as additional I/O functionality via mPCIe modules. This affords a high level of flexibility and numerous benefits to field applications that require custom configuration and future expansion.
Intel® 6th /7th generation Kaby Lake Processors for High-Performance
Powered by a 7th generation Intel® Core™ i7/i5/i3 processor and up to 32 GB of DDR4 RAM, the FPC-9002-P6 is an advanced high-performance solution designed to tackle demanding mission-critical tasks. Manufactured on the latest 14-nm technology, 7th Gen Intel Core processors are more efficient and offer greater CPU and graphics performance than previous generations. The FPC-9002-P6 is especially suitable for Industry 4.0 automation applications and, in particular, Machine Vision applications which require superior computing performance to capture, process, and analyze data. For customers wishing to run Windows 7, a (6th gen) Intel Xeon option is available as well.
Enhanced Functions for Reliability and Security
Building on the success and DNA of existing FPC models, the FPC-9002-P6 incorporates even higher standards of reliability and security. Thanks to Smart Fan support, the BOX PC can accommodate CPUs with TDP (Thermal Design Power) up to 65W, using actively managed cooling to provide peak performance at maximum efficiency. In addition, the FPC-9002-P6 offers a wide-range DC Power input of 19-36V, resistance to vibration, shock, humidity and temperature extremes.
For better security and safety, the model offers power on/off delay control as well as configurable ignition power control. Plus, the FPC-9002-P6 comes with an easily swappable RTC battery service window for prompt battery replacement, and to prevent leakage of battery fluid which may lead to electrical shorts. Optional TPM 2.0 (Trusted Platform Module) technology is also available.